Super League: Brian Noble 'taking advice' after being removed from coaching job
Brian Noble has confirmed he is taking legal advice after being removed from his position of head coach of Salford.
Last Updated: 07/04/14 12:49pm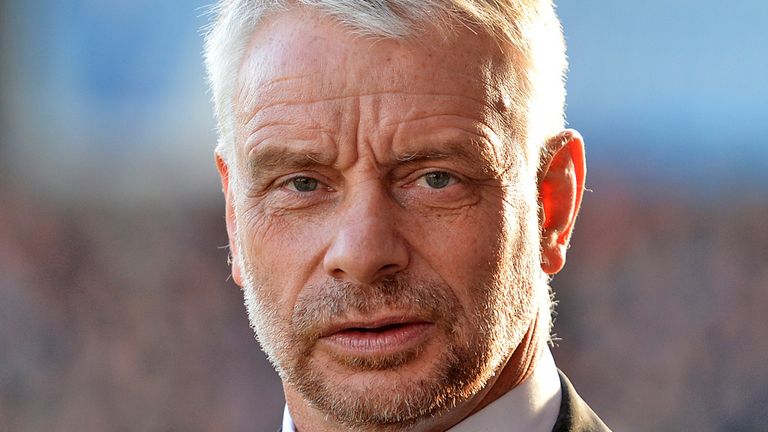 Noble has been offered a "move upstairs" by the club's owner Marwan Koukash, whilst Iestyn Harris - recruited from Wigan - takes over the coaching role on Monday.
Noble is yet to confirm whether he will take up Koukash's offer but he has made clear he was shocked and disappointed by the decision.
"I met Marwan on Friday morning and he was very keen to go in a different direction on the coaching front," Noble told the BBC. "That's where we are at, at the moment.
"There has been an offer of a director of football but it's not been discussed in detail. There are a lot of unanswered questions but, after the great win on Thursday night at Hull, it was a bit of a surprise to say the least.
Legal advice
"We all have to take legal advice in these situations and, with that in mind, it's difficult to talk about it."
Noble was removed on Friday, just a day after a thrilling 37-36 victory over Hull in the Challenge Cup. But it appears Koukash made his decision the previous weekend when they lost 30-8 to the same opponents in the Super League.
That result left Salford out of the top eight but Noble, who succeeded Australian Phil Veivers 12 months ago, believes the team are well positioned to deliver the success demanded by their ambitious owner.
"I wish Iestyn every success," Noble said. "I think this team is ready to take off. We're two points off the top five and we're in the Challenge Cup.
"I felt Thursday night's fabulous win was probably the tipping point in relation to our growing process and getting to know each other. We've got good players back on deck and I was never more confident that this team is kicking on."