Nothing to lose
No one would have given the Wakefield Wildcats a chance of reaching the play-offs mid-way through July.
Last Updated: 11/09/12 5:13pm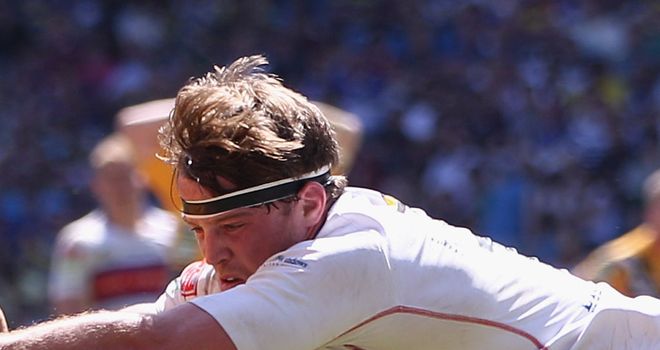 No one would have given the Wakefield Wildcats a chance of reaching the play-offs mid-way through July.
Richard Agar's men were trounced 52-10 on home soil by high-flying Wigan and were well adrift of the top eight.
Since that heavy defeat Wakefield have won seven straight, including victories over Leeds and St Helens.
Wakefield still have some way to go reach the Grand Final in October, starting with Saturday's trip to the champions at Headingley.
Leeds managed to win back their crown from fifth in 2011, the first time a club so far down the table had claimed the title.
The Wildcats have it all to do, but Kirmond knows that anything is possible.
Buzzing
"The whole squad is buzzing," commented Kirmond. "We set a bit of a goal mid-way through the season to be the most consistent and most committed team that we could be.
"I think we've done that and it's shown in the performances. We've managed to get into the eight which is massive for the club.
"A lot of people didn't give us a chance but we've really turned things around.
"That's what we wanted to do at the start of the season but, with all the signings that had come in, it was always going to be difficult to gel early on.
"We were a little bit scratchy at the start of the year but we showed signs of playing good enough rugby - we pushed Warrington close a couple of times - and, when we started winning two and three in a row, we realised that maybe we have a little chance of sneaking in there.
"Bradford getting their points deducted obviously helped us out a little bit but it just shows what confidence can do for a team.
"At the start of the year we were losing a few close games, by two or three points, but we've managed to get into a few more close ones and this time come out on top."
Form
The former Huddersfield man has been pleased with his form this season, stating it is the best since his debut campaign in England's top flight.
"I feel this is probably my best season since my first one in Super League," he continued.
"I've been pretty much injury free and I'm enjoying playing which is the main thing. If I have a smile on my face, it's normally when I'm playing my best rugby.
"Martin Clawson, our conditioner, has probably got me in the best shape since I came into the Super League so I've a lot of people to thank."