Long-serving Featherstone prop Stuart Dickens takes up coaching role at Wakefield
Featherstone captain Stuart Dickens has announced his retirement in order to join the coaching staff at Wakefield.
Last Updated: 22/10/12 6:37pm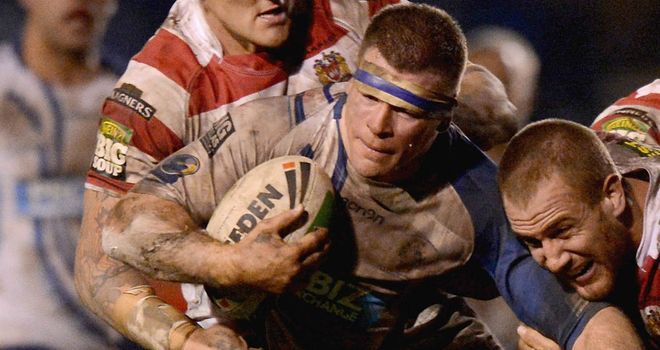 The 32-year-old prop, who has spent his entire playing career with Rovers bar a nine-game spell with Salford in 2005, has been appointed as the Wildcats' new Under-19s coach.
He made over 400 appearances for Featherstone since making his debut in 1998 but has now ended his time at the club.
"Wakefield is my hometown club so I will be honoured to become part of the coaching staff," Dickens said.
"There has been communication between the clubs for a number of weeks but for me it's all happened quickly.
"In that time I've had to make a decision to hang up my boots and retire from playing, pack my day job in and take this job.
"It's been a massive decision but quite an easy one too once I sat down and talked about it. There comes a time in everybody's career when you have to pack in playing.
"I was contracted to play for another year but I've been struggling with a couple of injuries towards the end of last season and now it's finished I have still not totally got over them.
"Things were going through my mind a little bit so once this opportunity came up it made my mind up."