Richard Agar is hoping to bring Bobbie Goulding Jr to the Wakefield Wildcats
Wakefield Wildcats coach Richard Agar is hopeful of concluding a deal for 19-year-old half-back Bobbie Goulding Jr.
Last Updated: 26/10/12 9:49am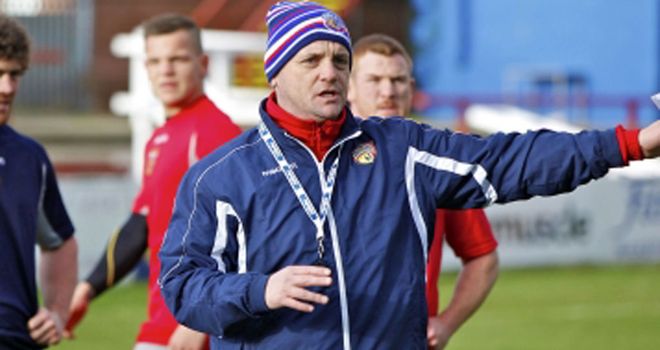 The teenager is the son of Bobbie Goulding, the former Great Britain international who names the likes of Wigan, Leeds, Widnes, St Helens, Huddersfield, Salford and Wakefield among his former clubs.
Talks over the young goal-kicker, who has been playing for the Warrington Wolves academy, are underway, although a holiday means there is a delay before he signs for the Super League club.
"We've had talks with Bobbie and his dad but he's gone on holiday for a few weeks," Agar told the Wakefield Express.
"The club just needs to discuss terms with them but hopefully it's a deal we can get done.
"There's a real dearth of young British half-backs who are also good goalkickers so it would be a good addition for us."
It has been a busy seven days for Wakefield with Agar landing Justin Poore from Parramatta Eels on a two-year deal while Richie Mathers has joined permanently while Danny Cowling has signed a new one-year contract.
Agar is still keeping his eye out for another forward, but he would have no qualms moving forward with what he now has at his disposal.
"Ideally I'd like to add another forward but it all depends if one becomes available who suits us and who fits in to our budget. I'm comfortable with what we've got at the moment," he said.