Super League coaches back experimental rules after Boxing Day trial
Brian McDermott and Richard Agar have given their "thumbs up" to the experimental rule changes trialled on Boxing Day.
Last Updated: 27/12/12 4:27pm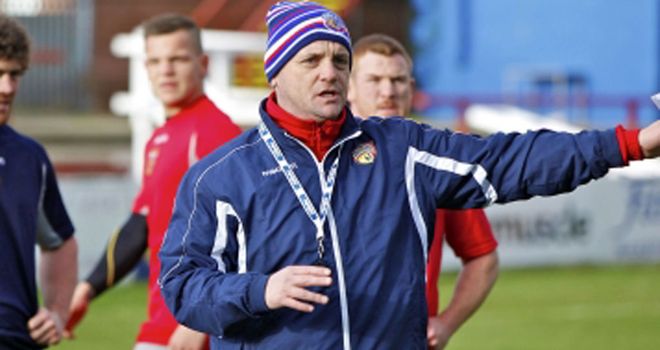 The changes were formulated by the RFL's laws committee and given a trial run in the Leeds-Wakefield match at Headingley, as well as the Batley-Dewsbury derby.
The option for teams to reduce the numbers in a scrum was largely ignored at the home of the champions, where one man was sent off and four others were sin-binned.
And there was no instance of the ball being kicked dead from before halfway, which would have resulted in a 40-metre restart.
There was however a clear example at Leeds of the proposal to continue the tackle count in the event of a charge-down - and Wakefield scored one of their tries after being given the advantage to play on following a handling error by their opponents.
Wildcats boss Agar was full of praise for Danny Cowling's speculative kick, following a loss of possession by Leeds on halfway, which set up a score for full-back Richard Mathers.
"It's a free shot and a terrific example of how it's going to work," Agar said. "It's a rule I feel should be a positive one.
"It could get messy sometimes with play coming back 50 or 60 metres and slowing the game up but in terms of trying things and producing more attacking rugby we should give it a go.
"Rugby league has always been a sport that is not afraid to put its neck on the line and be a bit innovative and I'm all for that."
Leeds boss McDermott said: "I like the new rules. The punishment for a charge-down if it doesn't come off has always been heavily weighted towards the team with the ball.
"The added man from the scrum will take some getting used to. I don't think there is a play out there just yet that will get the defence."