2013 World Cup: Richard Agar looking forward to leading out France
Wakefield Wildcats head coach Richard Agar is relishing his dual-role with France this year.
Last Updated: 01/03/13 11:29am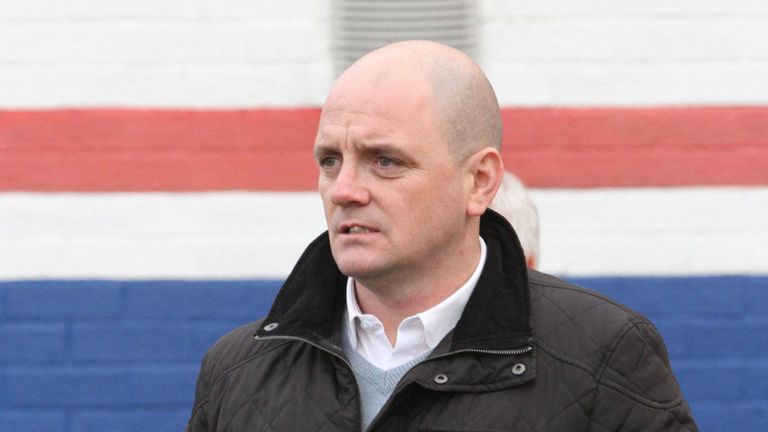 Agar has been selected to replace Bobby Goulding and the Wildcats tactician has been entrusted with leading out France at the World Cup later this year.
The former Hull FC boss has already started taking French lessons and has no plans to follow in the likes of Joey Barton and stick with English and simply add a French twang.
Agar does not see the language barrier being an issue to be able to work with France's players to the best of his ability due to the support staff at his disposal when he is out of the country.
Proficient
"I'm taking lessons. I've signed up with a tutor and I've got the tapes in the car," said Agar.
"I'm not stupid enough to think that in six months' time I'm going to be able to run video meetings and do team-talks in fluent French. Absolutely not.
"Nor am I going to down the line be speaking English with a French accent either, as some people have tried to pull off. I'm not going to do that.
"I'm going to do it and I'm going to see it through. Whether it takes me six months or a couple of years to do I'm going to go ahead and make sure I get to a proficient level.
"Apart from that the bulk of the staff around me are English speaking. Quite a number of the players are English speaking as well.
"I think there's enough support for me to be able to get by. It seems to be more of a concern over here with people asking me than it is in France."
The bulk of France's squad for the World Cup will be expected to be supplied by Super League's only French club the Catalan Dragons.
Agar is not expecting to have a great deal of contact time prior to the start of the tournament with Dragons players only being released once the club's Super League campaign has ended.
Improvement
Wakefield's head coach is relishing taking on the likes of New Zealand later in the year, insisting he can only become a better coach for having the chance to work with international-quality players.
"You would expect the bulk of the squad to come from the Dragons players," he continued. "You can't get access to the Dragons players until they are out of the competition.
"There's very little contact time with the players between now and September. That made it easier for me. I can be over there two or three times over the course of the year to have some meetings with the larger squad.
"I've rep coached before. I enjoy it. It gives you a lot of energy at the end of the year. I think it's something that stimulates you.
"It's great to mix with a different bunch of players, especially elite ones and the different challenges that brings. I can only see it enhancing me as a coach, pitting my wits against teams like New Zealand.
"I wouldn't have taken the job if I felt that it would in any way shape or form impact on my performance at Wakefield."