Wakefield full-back Richie Mathers undergoes surgery on ruptured testicle
Wakefield full-back Richie Mathers has undergone emergency surgery on a ruptured testicle.
Last Updated: 09/04/13 4:50pm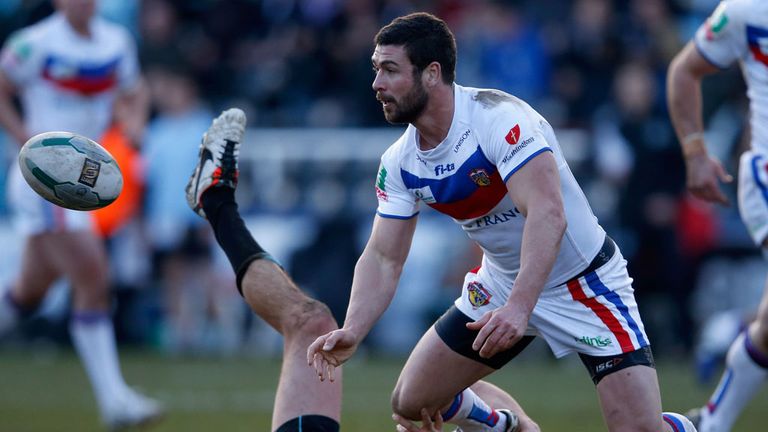 The 29-year-old sustained the problem during Sunday's 44-24 Super League defeat at Wigan and revealed that an operation had been necessary.
Mathers said : "Darrell Goulding's knee caught my right testicle by accident and I felt it all the first half, although it wasn't excruciating.
"I then went over on my foot and came off with that. I literally stayed up all night icing my foot and I was like a zombie when I went to training yesterday.
"It was only when I went for a shower that I noticed the testicle had swollen a fair bit and I showed it to the doctor, who sent me straight for scans.
"It's been a crazy 24-hour emotional rollercoaster. The crazy thing is I was more concerned about my foot.
"The testicle had swollen to the size of a tennis ball and gone black and they spoke about counselling because it looked like I would lose it.
"I must thank first and foremost the club doctor John Lynagh and I can't praise the staff of St James enough for how quickly and sympathetically they dealt with me."
As a result of the surgery, Mathers is doubtful to face Warrington on Sunday.