Wakefield coach Richard Agar: Work to do despite victory over Catalan Dragons
Richard Agar saw plenty of room for improvement despite Wakefield's impressive 30-12 victory over Catalan Dragons.
Last Updated: 05/05/13 11:36am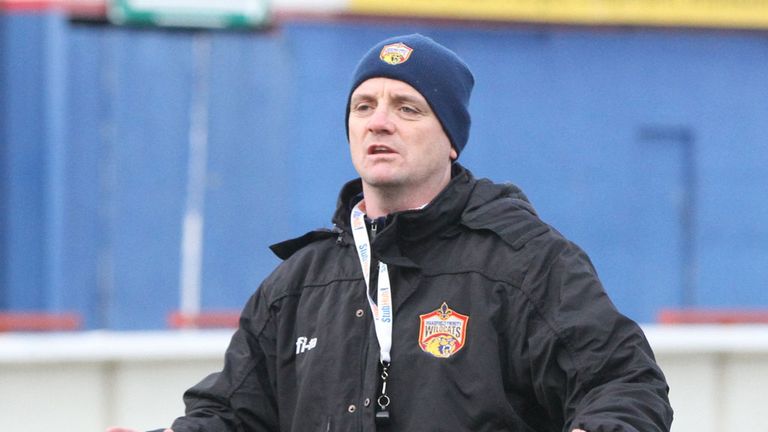 The victory was first over a top-eight team this season for the Wildcats, who came from nowhere last term to reach the play-offs.
Asked about the prospect of a repeat this year: "It would be nice but I still think we've a lot of improving to do.
"We could have been a bit more ruthless but we've improved in the areas we needed to, especially in defence. To concede two tries is a good effort, so we are making some headway.
"I was really pleased with most of it. I thought we started a little bit slow and we finished a bit scruffy. I think we got a bit excited when daylight began to appear between the teams.
"It was difficult playing into the wind and to come in at half-time with a lead was a good effort. It made it hard to shift the ball about at times."
Dragons boss Laurent Frayssinous said: "I was not happy with our performance, especially with our lack of discipline and how soft we were in the first half.
"There was a lack of energy, which is not like us. You have to be tough and play hard for your team and that was not the case in the first half."