Super League: Jordan Crowther pens long-term contract with Wakefield
Wakefield's promising youngster Jordan Crowther has committed his future to the club by signing a four-year contract.
Last Updated: 07/03/14 3:50pm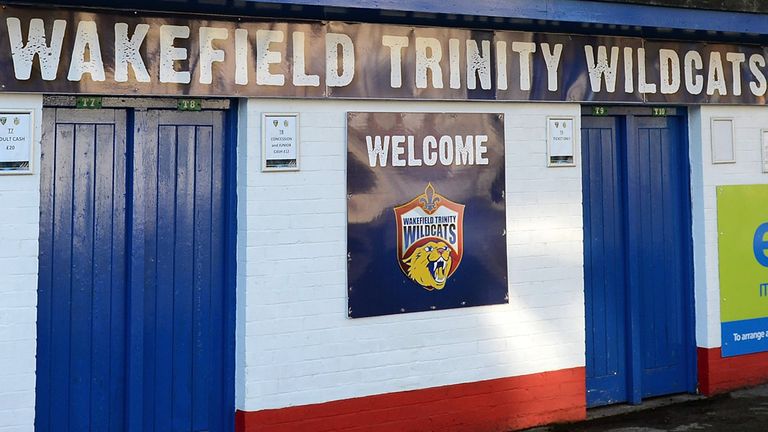 The 17-year-old made his debut at Champions Wigan Warriors last week and in doing so became the second youngest forward ever to represent the club.
It has been a whirlwind 12 months for Crowther who just last year was a member of the Wildcats unbeaten under 16's Scholarship squad before signing his first full-time deal in pre-season.
Crowther is delighted to have committed his long-term future to the Super League club, stating playing rugby league full-time is a 'dream come true'.
"It's the only club I've ever wanted to play for since I was young so to get a long contract is great," said told the club's official website.
"It's been a crazy year to go from playing amateur and one Academy game, straight to playing against the Champions. It's just crazy how time goes by. It's a dream come true job - it's what I used to do as a hobby after school and now I'm getting paid to keep fit and do something I love.
Keen to appear
"I just want to keep pushing and train as hard as I'm doing. I'd like to make a few more appearances this year if I could but that's all down to how I train and how hard I work."
Agar believes Crowther is one for the future, although he was delighted which how the youngster handed himself against the Warriors at the DW Stadium last weekend.
"We think he's a player of immense promise," said Agar of Crowther, who is now tied to Wakefield until the end of 2017.
"Jordy showed last week that he's fearless. He got hit hard a few times last week but he kept coming and he got through the line a couple of times and he's a kid that, for such a young age, is absolutely fearless.
"What makes it a little bit nicer is that he's a Wakefield die hard. We're getting a kid that was on the terraces and some of these blokes over the last two or three years have been his heroes and now he's playing amongst them and doing a really good job of it.
"He's a tough kid, he's always got a big smile on his face, he's willing and eager to learn and we think Jordan and Max are players of real potential. For all his ability, he's a genuinely nice kid and that counts for a lot when you're coming into a senior group and all the guys have got a lot of time for him."