Jon Sharp defends Steve Ganson over dressing room actions
Jon Sharp has defended the actions of referees coach Steve Ganson in entering referees' dressing rooms at half-time.
Last Updated: 26/03/14 11:18am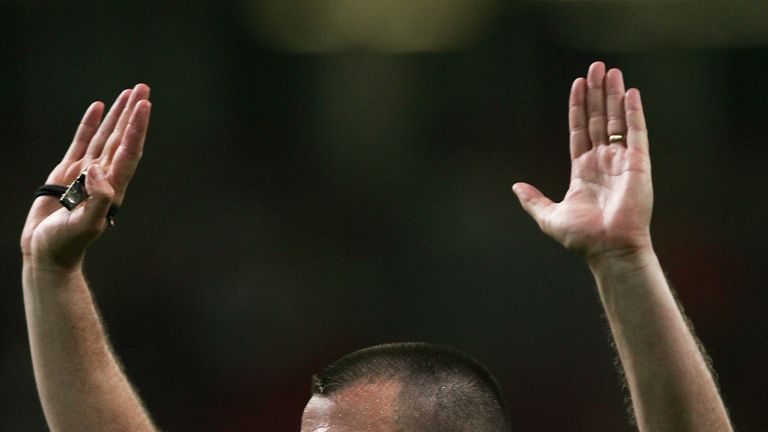 Wakefield boss Richard Agar revealed that Ganson addressed match referee Tim Roby midway through the Wildcats' 24-16 Super League defeat by St Helens on Sunday.
Agar, whose side led 10-4 at half-time, suggested Roby controlled the second half differently following what he believed was a "dressing down" from Ganson.
Sharp has responded by insisting Ganson was within his rights to enter the match officials' dressing room at half-time and says that has become common practice in Super League.
Talking point
"It's become a massive talking point. I know Richard Agar highlighted it," said former Huddersfield head coach Sharp.
"But there is plenty of discussion to be had about how the first half has gone and rightly so. You want to encourage dialogue between the referee and his touch judges and, when you have someone of Steve's experience and knowledge at the game in an official capacity, I think he has every right to go into that dressing room.
"There is absolutely no point in having the referees coach in the ground sat there for 80 minutes with no presence about the dressing room area. It's nothing new, I'm a little bit surprised it's hit the headlines.
"What he's said is irrelevant. It was a real ambiguous statement to say the game changed in the second half. We are talking about a fantastic St Helens team who were just behind on scoreboard."