Micky Higham hoping Warrington end their Super League season with Grand Final success
Micky Higham knows Wolves' excellent Super League campaign will have been for nothing unless they win the Grand Final.
Last Updated: 04/10/12 11:47am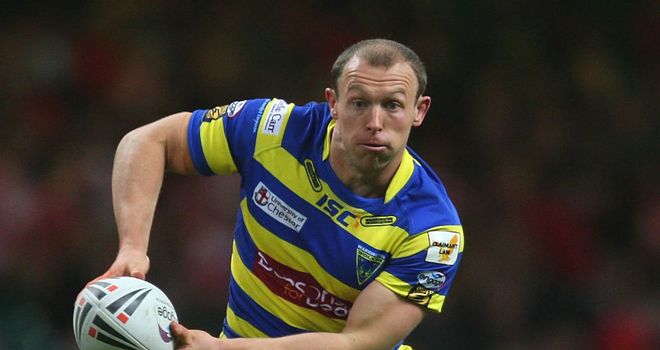 Tony Smith's side finished second in the table this term behind Wigan, securing an impressive 20 victories from their 27 league outings.
The Wolves edged out Leeds in August's Challenge Cup final and Higham is hoping those players in the squad with experience of Grand Finals can help out their inexperienced players.
The Rhinos have made Old Trafford something of a second home in recent years and ex-St Helens and Wigan man knows Warrington will need to be at their very best to complete an elusive double.
"There are two or three of us who have been here before and we've got a few who've played in Grand Finals in Australia as well so hopefully we can all pass on a bit of experience," Higham told the club's official website.
"The hard work has paid off this year. But at the end of the day if you don't come away with a victory at the weekend it's all been to no avail so there's still a lot of hard work to do and we want to finish it off. Following a consistent season a win at the weekend would be just reward.
"Playing in all rounds of the play-offs will have toughened us up a bit. St Helens taught us a lesson in the first week and that might have been the kick up the backside we needed.
"Having a couple of tough games leading into a big final can work in your favour, but Leeds have had the same going into Saturday because of the position they finished the league in, so they are pretty battle hardened as well making for quite an even contest.
"It is do or die in the final. If you look at the Leeds team it's filled with international stars similar to us. Hopefully we'll pull out a performance."