Lee Briers will fulfil a dream when he plays against Leeds Rhinos in Saturday's Grand Final
Lee Briers insists it will be a dream come true playing for Warrington against Leeds in today's Grand Final.
Last Updated: 06/10/12 1:17pm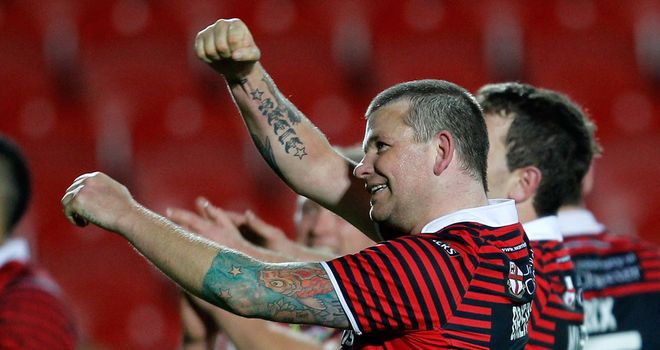 The one-time St Helens man, who has spent 14 years with the Wolves, has never featured in Super League's showcase match despite a glittering career.
Briers had no thoughts of hanging up his boots, stating he always believed the club would finally be in a position to be crowned champions at Old Trafford.
The 34-year-old talisman is fully aware of the expectations on Warrington to win their first-ever Super League title, stating everyone is focused on the task at hand.
"I would have retired ages ago if I didn't think we could get here," said Briers.
"You always want to play in the big games and in the organisation we've got there are big expectations. We have an owner who had the vision and the vision is paying off now.
"It's great playing on these big stages, it was dream of mine as a kid. It ticks another one off before I finish.
"It's been hard work to get here, though, and there is no point coming here and not performing. We've got to make sure we're fully focused."