David Solomona sad at leaving Warrington Wolves after retiring from rugby league
David Solomona has expressed his sadness at retiring from rugby league following a 13-year career in the game.
Last Updated: 12/10/12 5:36pm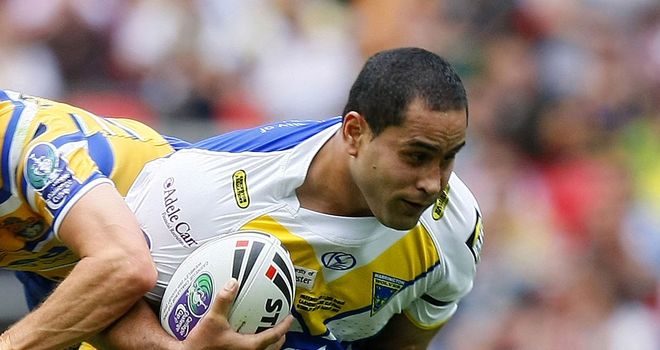 The former Bradford Bulls man played for the likes of the Sydney Roosters, Parramatta Eels and Wakefield Wildcats before making the move to Odsal in 2007.
The 34-year-old enjoyed two Challenge Cup final successes with the Wolves and with Tony Smith at the helm the ex-New Zealand international knows there are more good times ahead at Halliwell Jones Stadium.
Solomona did not play in last weekend's Grand Final defeat to the Leeds Rhinos, but despite their failure at Old Trafford he still believes it has been a season to remember.
"It's nice to know you are part of something special and it is something I can take with me regardless of where I am, to know I've got a bit of history here at Warrington means a lot to me," he told the club's official website.
"That's part of why it's so hard for me to retire now and think about leaving. It would be nice if I was a 22-year-old coming onto the scene signing here for four years as I can definitely see the club improving a lot more.
"There's probably only one more step to make to get better and that's winning the Grand Final. The club's won the Challenge Cup Final a few times, won the League Leaders Shield and narrowly lost in the Grand Final, there aren't too many accolades they haven't received and I'm pretty sure they'll go a lot further in the future.
"It would have been nice to have the boys win at the weekend in the Final but saying that to get into the Challenge Cup final and win that, and then get to the Super League Grand Final, there's only two teams in the whole competition that can say they've done that. It's been a special year."