Warrington Wolves sign coaches Willie Poching and Richard Marshall to new deals
Warrington Wolves first team coaches Willie Poching and Richard Marshall have signed one-year contract extensions.
Last Updated: 28/11/12 9:26pm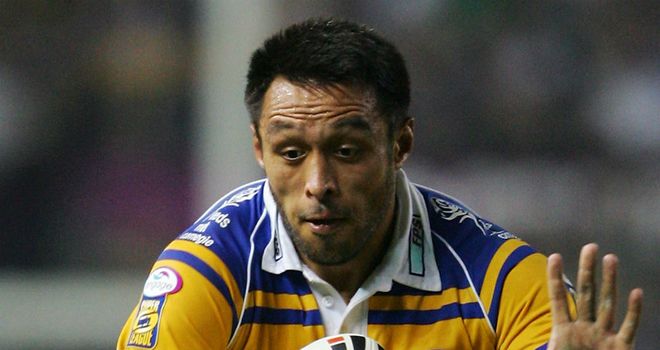 Head coach Tony Smith had already agreed a new deal to November 2015 and two key members of his support team have now confirmed their commitment to the club.
"I am very pleased to be staying with the team and club for another year," Poching told the club's official website.
"The success that we've had over the last couple of years is something we are hoping to continue and I am looking forward to playing my part in helping the team to be as successful as possible.
"I think it's important to maintain continuity and familiarity; we've got to keep challenging each other, helping to improve and bring out the best in each other.
"Everyone here has a great relationship and I enjoy working alongside every single person which was also part of my reason for staying."
Marshall was also delighted to have signed a new deal at the Halliwell Jones Stadium.
"I didn't really hesitate when I was offered the contract extension," he said. "I think the club is going in the right direction and I'm looking forward to another 12 months.
"We've got a really young, strong squad and if you mix that with your Lee Briers and Adrian Morleys, I think it's a good blend."
Meanwhile, player welfare officer Karl Fitzpatrick has agreed a two-year contract extension until November 2014.