Super League: Brett Hodgson 'okay' after being carried off against Widnes
Warrington coach Tony Smith has confirmed Brett Hodgson did not suffer any serious injuries against Widnes on Thursday.
Last Updated: 16/08/13 6:03pm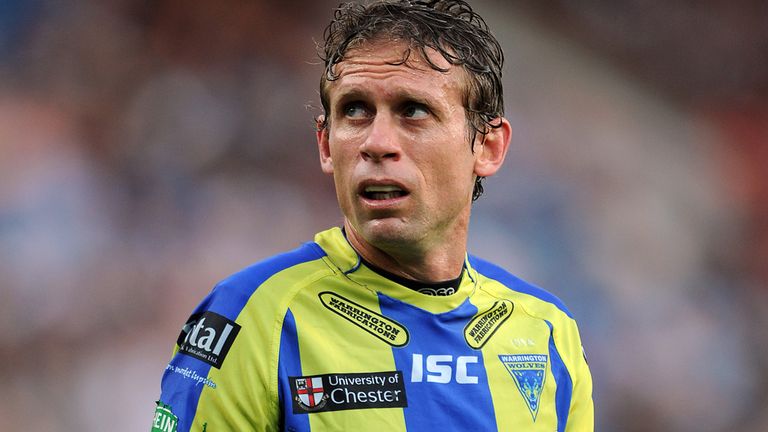 Hodgson was carried from the field on a stretcher in the closing minutes of the first half after catching Hep Cahill's arm across his face.
He was carefully placed in a neck brace amid fears of a serious injury, but Smith allayed those fears, saying: "He is fine. When I say fine, he is slow, but okay.
"He has got some wear and tear on his nose, it was split.
"He has got stitches on his nose and like a an 'L' shaped cut, but he is fine in terms of everything else.
"He has got his wits about him and all the parts of his anatomy that should be working aside from his nose is working."
Dismissal
Cahill was sent off but Smith is happy there was no malice in the challenge and says it will be dealt with by the authorities.
"I didn't any replays but he has been sent off and that will be dealt by the appropriate people at the appropriate time," Smith added.
"I don't like to see anyone sent off in a game of rugby league and I know he is not a dirty player by any means.
"It was a bit of an awkward situation for him and I've got no doubt that he wasn't trying to take Brett out in any way, things just went wrong. That can happen and I'm sure there was no malice in it.
"Both Hep and Denis were asking about him at half time and making sure that Brett was ok."