Super League: Adrian Morley happy with Warrington board's decision
Adrian Morley has backed the decision to pick Huddersfield as the Wolves' opponents in the Super League semi-finals.
Last Updated: 23/09/13 2:30pm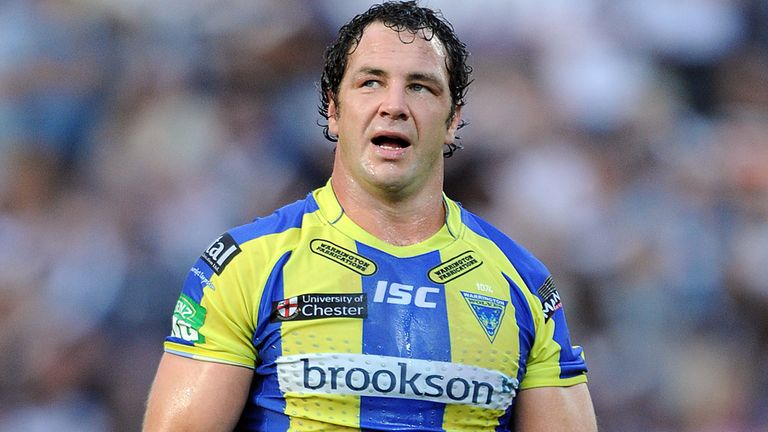 The Warrington board decided to choose the Giants under the controversial Club Call system - their alternative opponents were champions Leeds.
Huddersfield topped the regular season standings but Warrington have already beaten the Giants three times this season.
Morley told Sky Sports: ""We support it 100 per cent. Whoever was chosen would've be an extremely tough game anyway.
"There is a lot at stake. The fact we are at home is an advantage, I'm looking forward to the challenge."
In the past the side with the worse regular season record has been chosen in Club Call, but this time Warrington's board decided in favour of the League Leaders' shield winners rather than third-placed Leeds.
Morley added: "The board thinks we've got a better chance of getting a victory over Huddersfield. We've got a very good record against them. We've got to concentrate on preparing well and doing our jobs."
On previous play-off defeats to Leeds being a factor in the board's choice, Morley commented: "Possibly, I'm not sure how the board was thinking. Leeds are particularly good at this time of year, although we did get the win against them last weekend.
"Whoever we would have played was going to be tough. Both sides are in the top four and it would have been tough either way.
"We are 80 minutes away from another trip to Manchester and looking forward to the challenge."
Good record
As for Warrington's good record against Huddersfield this season, the former England prop said: "The fact we have beaten them a number of times this year... I think that's significant.
"We are certainly not going to rest on our laurels or take them lightly. Hopefully we can get another win under our belts.
"We have performed very well against them in previous encounters and we'll have to prepare well, which hopefully we'll do.
"We know who we've got now and it's all systems go."