Super League: Warrington forward Simon Grix keen to learn from defeat
Warrington forward Simon Grix believes the disappointment of losing last year's Grand Final will spur them on this time.
Last Updated: 27/09/13 3:52pm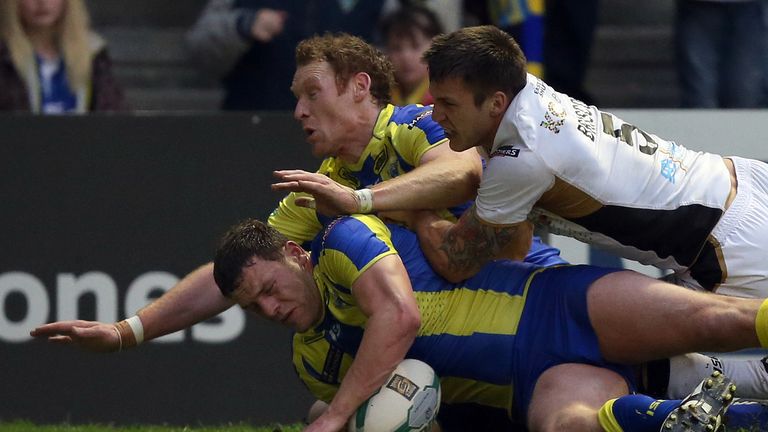 Wolves defeated regular Super League champions Huddersfield 30-22 on Thursday in their play-off semi-final to book their place in the league decider at Old Trafford on 5 October, with Grix crossing for two tries.
They are now just one victory away for securing their first championship since 1955 and Grix is convinced they will learn from the disappointment of losing to Leeds last season.
"It's great. We had a taste of it last year and it didn't go to plan but we'll have another crack at it," he said.
"It's like anything - if you've been there once, you've got the memory of it and the experience of what it's like there.
"Hopefully we'll be better for it."
Advantage
Grix's brother Scott plays for Huddersfield but was forced to drop out before kick-off with a groin injury and he admitted he felt for him, although he felt his 18-year-old replacement Jake Connor did well in his place.
"I was disappointed for Scott personally, that he missed out on a big game, but he's not in my team," he added.
"He's been one of the better players for them and it probably worked to our advantage that he wasn't there.
"(Connor) did pretty well. It was a big game for him to come into. You have to play to your strengths and their weaknesses. We did put the ball up a few times to test him out but I think he did okay."