Super League:
Warrington winger Joel Monaghan has been cleared of any major injury after being knocked unconscious at Old Trafford.
Last Updated: 07/10/13 4:37pm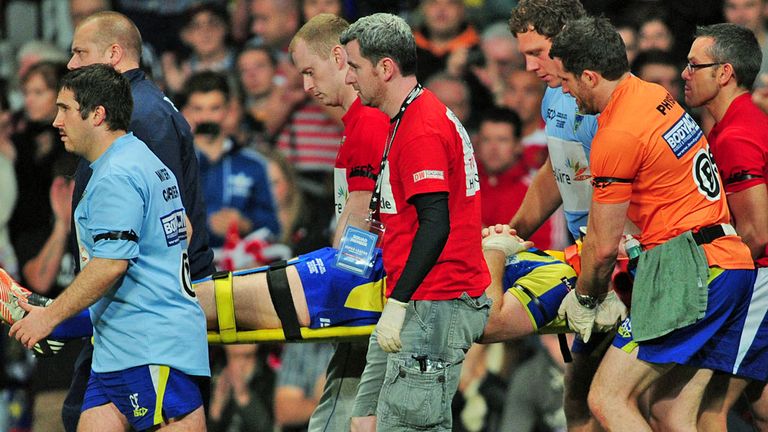 The 31-year-old, who had opened the scoring with his 28th try of the Super League season, was out for several minutes after coming off worse from an attempted tackle on Wigan winger Pat Richards three minutes before half-time.
He was carried off on a stretcher and taken straight to hospital but was discharged later that evening.
A Warrington spokesperson said: "Precautionary scans were carried out but Joel was discharged from hospital on Saturday night and given a clean bill of health."