Super League Grand Final: Warrington coach Tony Smith says 2012 loss hurt more
Warrington coach Tony Smith says last year's defeat to Leeds was more difficult to accept than their loss to Wigan.
Last Updated: 10/10/13 2:05pm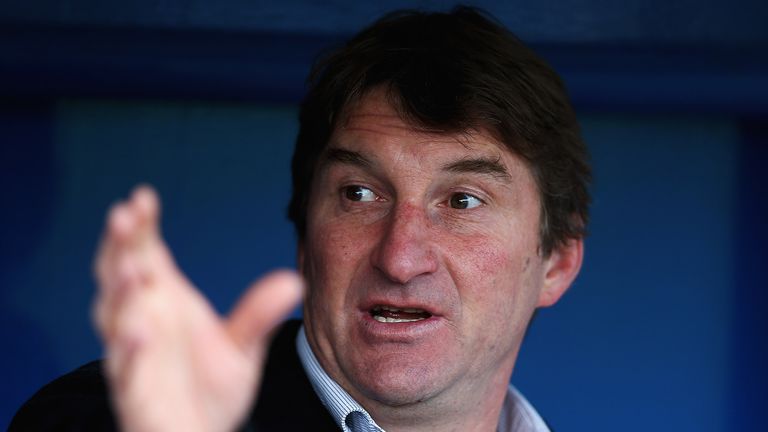 The former Rhinos boss insists that last year's defeat to Leeds was more difficult to take than Saturday's loss as the defeat to Wigan was largely down to circumstances out of the Wolves' control.
Injuries to the likes of Joel Monaghan and Stefan Ratchford were key to the final result, according to Smith.
"Possibly we could have been on our way (without the injuries), but it is hypothetical and there are a lot of ifs and buts in there as well," he told the Warrington Guardian.
"The signs were good, we had a good preparation and we were exacting our game plan exceptionally well.
Circumstances
"If we would have choked or gone on to lose control of the game in normal circumstances without injuries, then I would be more worried.
"But the injury to Joel disrupted us and from that point we let slip our domination on the game."
The Wolves boss was in no doubt that the defeat hurt less than last year and maintained his belief that side can take the all-important final step in the coming seasons.
"The defeat to Leeds was much more frustrating than this year," he continued. "On Saturday there were circumstances that were beyond our control.
"The way we approached the game, the build-up to it, the attitude during the match, up until those injuries we showed that we were on our game. When you lose two outside backs and a forward it is very disruptive and hard to cope with for any team.
Disappointing
"The year before, I thought Leeds controlled the match in the final stages and that was more disappointing, that we could let the game go in such a tight arm wrestle.
"There were circumstances this year that you just can't legislate for and that can make it a whole lot easier to come to terms with.
"It has been a pretty good year, though we are obviously devastated that we could not finish it off.
"If you had asked me five years ago, would I take being runners-up in the last two Grand Finals? I would have bitten your hand off at that stage, so our job now is to give ourselves a chance of doing that again.
"If we keep consistent and keep putting ourselves in those positions, it will come."