Super League: Michael Monaghan and Ben Westwood to captain Warrington Wolves
Michael Monaghan and Ben Westwood have been named joint club captains by Warrington for the 2014 season.
Last Updated: 27/01/14 4:13pm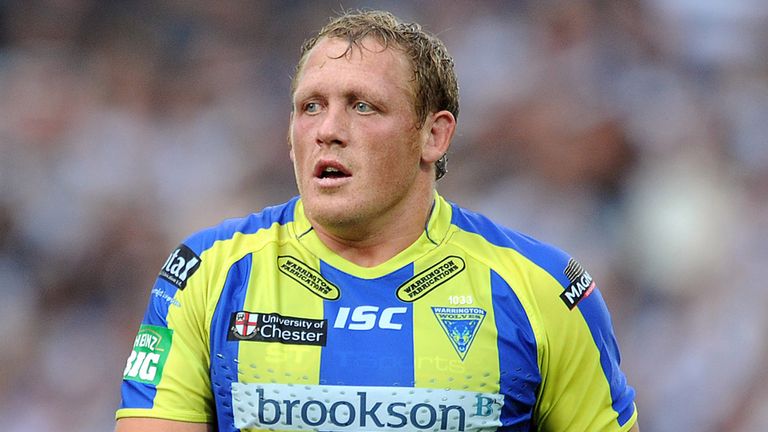 Australian hooker Monaghan, 33, and England forward Westwood, 32, will share the role which was made vacant by Adrian Morley's move to Salford and the retirement of Brett Hodgson and Lee Briers, who led the side in Morley's absence.
"Both are very highly respected players within our group," said Wolves coach Tony Smith.
"They both bring something a little different to the table in terms of leadership and do it in different ways but I think they complement each other very well.
"It's an opportunity for both of them to lead the way and share some of their experiences and wisdom within our group.
"They are going to be heavily supported by a number of other players who show great leadership.
"We are making them our club captains but it doesn't necessarily mean that they will be our on-field captains on a weekly basis.
Ambassadors
"We have a number of candidates who may fill that role at different stages but they are certainly seen as our two ambassadors and role models for the younger people within the club.
"They are the ones we feel best represent the qualities that we are looking for in the leadership of our crew."
Monaghan has spent seven seasons with the Wolves since joining from Manly in 2008 and has made 139 appearances for the club.
"It's a great honour to be named as captain of any club especially this club," he said. "Having been here for seven years now it's certainly something I'm looking forward to doing."
Westwood, who marked his testimonial year with the Wolves last season, added: "It's an absolute honour for me and I'm sure it is for Mike too. It's something that I've thought about over the last few years so I'm over the moon to be able to get this chance."