Super League: Warrington coach Tony Smith defends role with Sydney Roosters
Warrington coach Tony Smith insists he has done "nothing untowards" amid criticism of his role with Sydney Roosters.
Last Updated: 31/01/14 6:41pm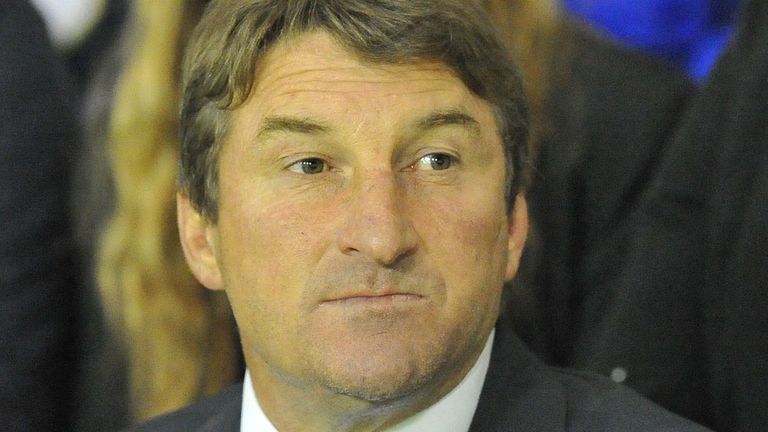 Smith held three training sessions with the NRL champions as they prepare for next month's World Club Challenge against Super League winners Wigan.
The Wolves boss helped the Roosters to analyse the strengths and weaknesses of the Warriors, whose coach Shaun Wane was angered by Smith's role in Sydney.
Wane told a national newspaper: "It's sad that a Super League team would do that. It will now make our game against Warrington more interesting, there is no doubt about that."
But Australian-born Smith, who was Great Britain and England coach from 2007-09, insisted he had no loyalty to his fellow Super League coach.
"I don't think we've done anything untowards," Smith said at Warrington's pre-season media day. "If it's motivated any opposition for that game or for any game against us, that's fine, I can handle that."
Smith believes the Warriors boss will be using contacts of his own in the NRL to aid in his preparations for the showdown at Sydney Football Stadium on February 22.
Fuming
"If it's true that he is fuming, I've got no doubt he'll be using whatever resource he can to gain as much knowledge as he can about the Roosters, whether that's through Michael Maguire or Dean Bell or whoever," Smith said.
"Nobody would enter into those sort of games without doing as much homework as they can through whatever connections they have.
"We trained with the Roosters and were asked to train in a similar fashion to Wigan but, if people didn't realise they were going to be looking at plenty of tapes of Wigan and working out how they play, it would be fairly naive.
"I've got a far closer association with the Roosters. Trent Robinson is a very close friend, my nephew Keegan works at the club and the last time we were over there, my brother was part of the club.
"I'd love for Trent to be world champion, it's a simple fact that I know him better than I know Shaun."
Warrington returned from Sydney on Tuesday, and Smith also confirmed that three senior players are likely to be unavailable for their Super League opener against St Helens in a fortnight.
Miss out
Loose forward Ben Harrison and prop Paul Wood are expected to miss the first month of the campaign after undergoing hip and knee surgery, while new full-back Matthew Russell suffered an ankle injury in Australia.
"He rolled his ankle in the first training session over there and we just got him back before the end of the trip when he re-did it so it set him back," Smith added.
"He might be ready for round one, if not then round two."
Wolves duo Lee Briers and Brett Hodgson both retired at the end of last season and Adrian Morley and Garreth Carvell have also departed.
But Smith has high hopes for former New Zealand Test prop Roy Asotasi, and he has urged the likes of Stefan Ratchford and Richie Myler to step up this year.
"We've still got a lot of experience there and what we have got is some fresh faces coming through," he said.
"People like Stefan Ratchford and Richie Myler actually need that. There comes a time when they want to run the show and I think they are ready to step out from Lee's shadow."