Super League: Ben Westwood wants Warrington Wolves to clinch a top-two finish
Last Updated: 27/08/14 2:01pm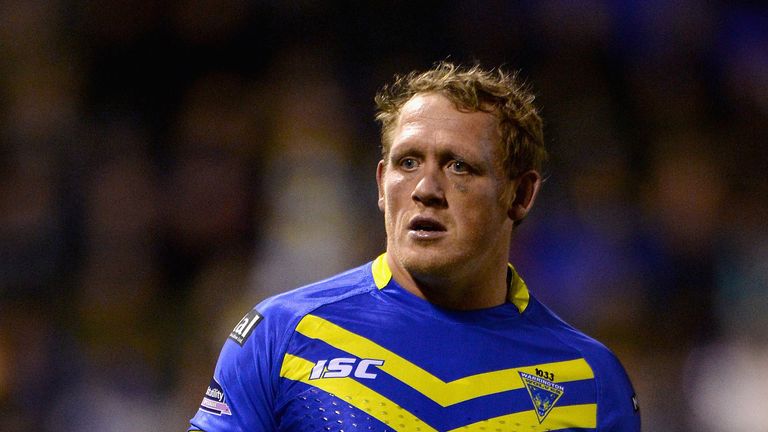 Warrington Wolves' Ben Westwood says Tony Smith's men are aiming for a strong finish to the season with the hope of securing a top-two finish.
The club's co-captain believes a top-two finish will be crucial to not only getting to Old Trafford for the Grand Final, but lifting the coveted silverware at the Theatre of Dreams.
The Wolves are currently fourth in the Super League table, although they are just a point adrift of second-placed Wigan Warriors ahead of Thursday's clash with Huddersfield.
"The competition is anyone's. We can still potentially finish top," he told the club's official website. "We want to be first or second and get a home playoff in the first round.
"The league is getting better each year and I'd like to think it's the so-called lower teams getting better which is great for the game and the competition.
Interesting
"It will be interesting to see what happens next year with the new structure of the league."
The Giants will be no rollovers despite the game being at the Halliwell Jones Stadium and Westwood believes the likes of Brett Ferres, Danny Brough and Shaun Lunt will need to be watched.
"Looking at the Huddersfield side, Brett Ferres has been a stand-out for a few years now. He's got better as time has gone on. He's been a real spark and leader for them.
"You've got Danny Brough's kicking game and attack; he's a like a little whippet around the field. Shaun Lunt around that middle area is one you've got to keep a close eye on near the line but they are a dangerous side and we'll have to keep a close eye on a few people.
"Hopefully we'll get that right, put in a good performance and the result will take care of itself."