Hull FC have offered England international Tom Briscoe an improved contract
Hull FC director of rugby Shaun McRae is confident that Tom Briscoe will commit his long-term future to the club.
Last Updated: 04/12/12 10:31am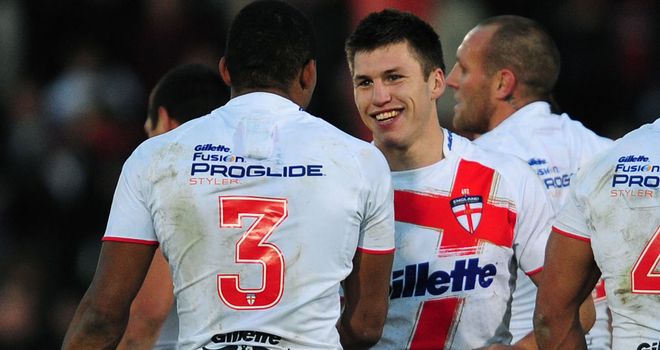 The England winger is entering the final year of this contract with the Black and Whites and has been linked with a move to the NRL.
However, McRae confirmed that the 22-year-old has been presented with an improved deal and following talks with his agent, he is confident an agreement can be reached.
"I've now met with Tom Briscoe's manager and made a formal offer for Tom to stay at the club," McRae told the Hull Daily Mail.
"Tom's agent appeared happy with the offer and the talks were very positive. He has the formal offer now for us to retain Tom's services and now we will have to wait and see what transpires.
"In the words of Tom's agent, he said he'd like it sorted before the start of the season and I would be happy with that.
"Tom and his manager will go away now and talk about the offer and he'll consider it over time. Tom is going away for a couple of weeks and I don't expect to hear anything until early next year, so we'll leave the offer with them and wait and see."