Martin Gleeson hits out over doping ban as return to Super League gets closer
Martin Gleeson is still bitter at having to serve a doping ban as he closes on a return to Super League with Salford.
Last Updated: 08/01/13 11:18am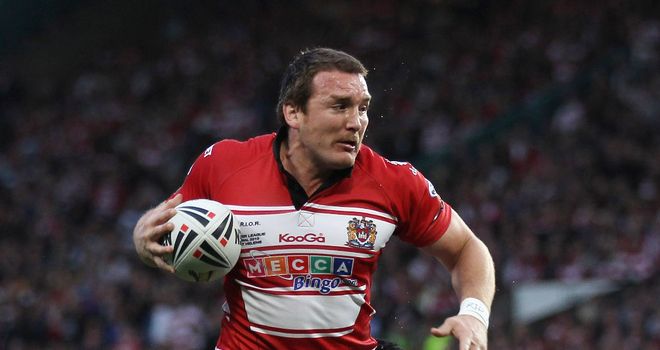 Gleeson made his comeback last weekend, playing for troubled City Reds as a trialist in their pre-season win over Swinton, and he is set to sign a two-year deal with the club once they find a buyer.
But he still feels he was treated harshly after returning a positive test for banned stimulant methylhexaneamine, which was given to him in an energy supplement supplied by Hull FC's conditioning coach Ben Cooper.
Cooper, Hull chief executive James Rule and Gleeson were all banned from the game following a six-month investigation by UK Anti-Doping (UKAD) after the club tried to cover up the scandal.
"People obviously did not do their jobs right and the worse thing was what happened after," Gleeson is quoted in the Daily Star. "I have not spoken about it before because it did my head in. I was not happy but I have done my time and I'm now back and in better nick than I've ever been.
"It has been tough and I was gutted how it happened but I don't think I've got anything to prove and now I just want to finish my career on a high.
"I had not spoken to anyone in the rugby world and never looked for anything until Salford had a chat.
"I was a bit bitter at first and did not want anything to do with it but time is a healer and I thought I'd be stupid not to. Since December, when I started training with Salford, I've enjoyed it and had a smile on my face. It's been really good compared to what I have been through in the last couple of years."