Kirk Yeaman extends his stay at Hull FC with a new two-year deal
Kirk Yeaman has signed a new two-year contract with Hull FC on the eve of his testimonial game.
Last Updated: 13/01/13 6:15pm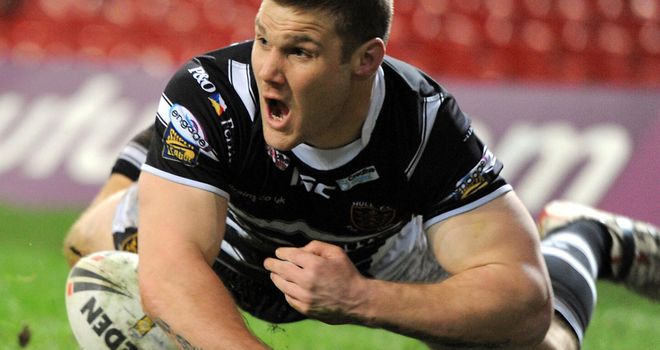 The long-serving centre, whose services to the club will be marked in a pre-season fixture against the Castleford Tigers on Sunday, has agreed a deal extension until the end of the 2015 campaign.
Yeaman has already made 273 appearances and scored 145 tries in 12 years with his hometown club but insists there is plenty more to come.
"I'm really happy to sign a new contract and it's great timing to come with my testimonial game, but I'm not going to get sentimental, I'm only focused on making sure this is my best two years to come," he told Hull FC's official website.
"I was extremely frustrated with how last season went for me and I'm intent on making sure I bounce back this year and produce my best rugby.
"I love the club, I don't want to play anywhere else and I want to make sure that I'm back to my best week in-week out.
"I'm really enjoying it again, there is a buzz around the place and plenty of competition for places in the squad and it's bringing out the best in people.
"I'm excited about the game on Sunday, the season and what the next two years can now bring for us."
Head coach Peter Gentle admitted it was an easy decision to extend his contract.
"At 29, we were always going to give Kirk a new deal, there is no risk to us whatsoever," he said.
"He had shocking luck with injuries last season, but he has come back in the best possible manner and has been training the house down and I think we're starting to see the effect a fully fit Yeamo can have on our team.
"He is Hull through and through, it's in his blood, and to see him back out there fit and enjoying his rugby, there is a clear spring in his step."