Hull FC dismiss Tom Briscoe link to NRL side Cronulla Sharks
Hull FC coach Shaun McRae dismisses speculation linking winger Tom Briscoe with a move to Cronulla Sharks.
Last Updated: 23/01/13 8:16pm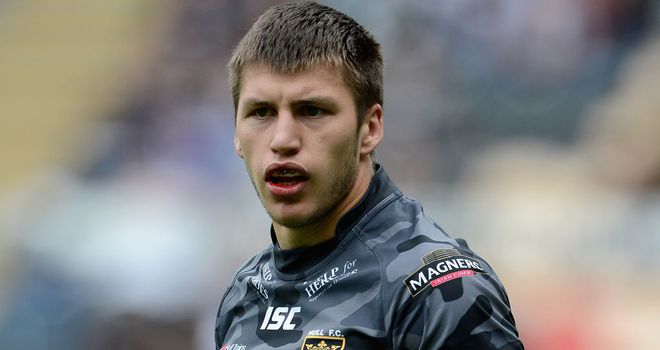 The 22-year-old England international continues to be linked with a switch to Australia's NRL with reports over the weekend suggesting a deal had already been agreed with the Sharks.
But McRae refuted this and reiterated his desire for Briscoe to agree to the Super League club's offer of a new three-year deal.
"Our offer remains open to Tom and we agreed we'd be open with each other," McRae told the Hull Daily Mail. "I think Tom would let us know if something had taken place and I suspect at this moment it is a bit of rumour mongering.
"We are hoping he will stay with us but, as we've said in the past, if he doesn't he goes with our blessing."
Meanwhile, Hull are focusing on the start of the Super League season, which they get under way with a trip to reigning champions Leeds.
Hull preparations have been disrupted by the bad weather, with plans for a three-day training camp at the army base in Catterick having to be abandoned.
"The trip to Catterick has unfortunately been cancelled and it is something we will review during the season if a window of opportunity presents itself," added McRae. "The weather is making things difficult, but that is the same for everyone and we just have to get on with it.
"We are trying to find locations for the boys to train, but that is not easy and many of the indoor facilities don't have the size required. It's not ideal, but we'll work around it."