Hull FC coach Peter Gentle calls for more after 28-12 win over Bradford
Hull FC coach Peter Gentle was not entirely satisfied by the 28-12 Super League victory over Bradford.
Last Updated: 10/02/13 6:47pm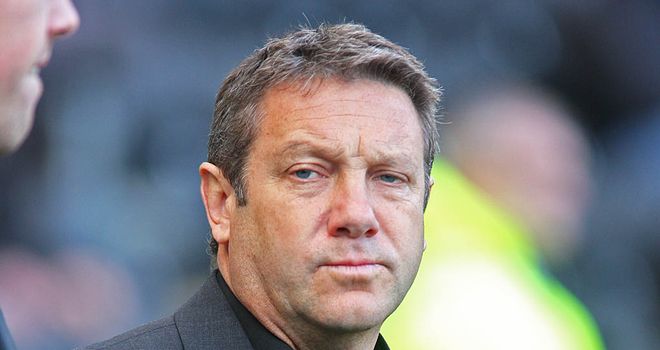 Jason Crookes, Shannon McDonnell, Tom Briscoe, Daniel Holdsworth and Jay Pitts all ran in tries for the hosts, but Gentle was concerned by the manner in which the Bulls scored through Matty Blythe and Brett Kearney.
Gentle said afterwards: "We were solid for long periods and we soaked up a lot of pressure. To have kept them to nil at half-time was very impressive.
"But the tries we let in were soft in the context of the game, we needed to put it to bed. We need to keep our foot on team's throats.
"We will sort things through. Brett Seymour was sitting in the stands to have a look with us. We made changes in a few positions but the players will be back.
"But we have to learn, we are learning some tough lessons. We now have a quick turnaround to our game at St Helens on Friday and, without taking anything away from Bradford, if we give St Helens as much ball.
"We have to earn the right to play some football. We've been doing some special things in training but in games we're pushing things that aren't quite there."
Bulls counterpart Francis Cummins added: "The lads worked hard but we got dominated early on and allowed Hull to play the way they have trained. But we did well to fight back after losing Michael Platt to concussion.
"We didn't always make the right decisions but I am happy with how we came back. Hull defended well but we have to take the positives, which were we looked dangerous at times."