Craig Sandercock says Hull KR produced a 'special performance' against Hull FC
Hull KR head coach Craig Sandercock was thrilled with his side after they defeated local rivals Hull FC 23-10.
Last Updated: 29/03/13 6:09pm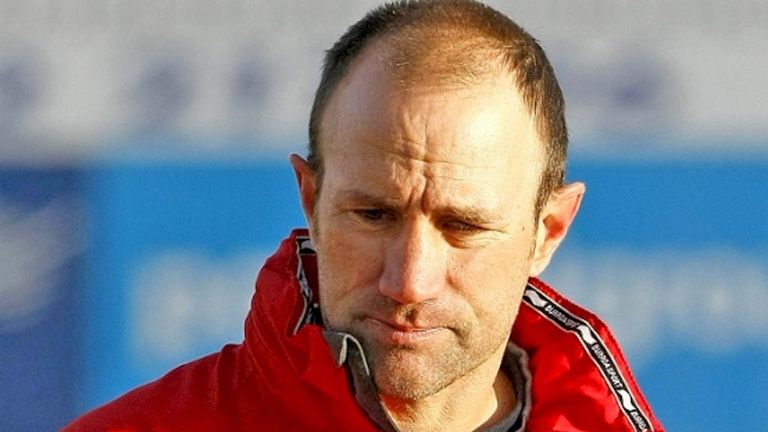 Rovers emerged triumphant despite the fact that captain Michael Dobson was absent due to a hamstring injury and stand-off Travis Burns had to go off because off a shoulder injury at the start of the second half.
"It was a pretty special performance today," said Sandercock. "To come through a lot of adversity like that is very pleasing.
"Michael trained really well all week and he was fine but, at the end of training yesterday, he pulled up with that hamstring. Things were going well and then he pulled up, but it was good to get a win without Michael Dobson.
"Obviously, Michael won't be playing on Monday (against Wigan), and we'll have to assess him during the week. Travis hurt his shoulder and he doesn't look too good for Monday either. Again, we'll have to assess the damage."
Craig Hall deputised ably for Dobson and Sandercock added: "Craig Hall did very well today, as did 16 of his other mates. For Craig to jump in there without having trained in the halves all week and put in a performance like that, it's pleasing."
Bad start
Hull were without Andy Lynch and head coach Peter Gentle said: "I got the wake-up call from Lynchy saying he had been vomiting all night. He wasn't able to play, so the day didn't start well.
"Today we just had no direction whatsoever. We lacked experience and we tried to simplify as much as we could to get through, but we've got no halves in the club available at the moment to steer us around.
"There were a lot of errors today that were unforced and it was extremely disappointing, we just can't find our way around the park at the moment.
"We've got Wakefield on Monday and we had better come up with some answers pretty quickly.
"We're struggling, our execution let us down today. We've been looking for over 12 months (for a scrum-half) and it's proving very difficult. Our eyes and ears are always open."