Super League: Peter Gentle praises Hull after win over Catalan Dragons
Hull head coach Peter Gentle was delighted with his side's second-half showing as they beat Catalan Dragons 28-8
Last Updated: 07/04/13 11:00pm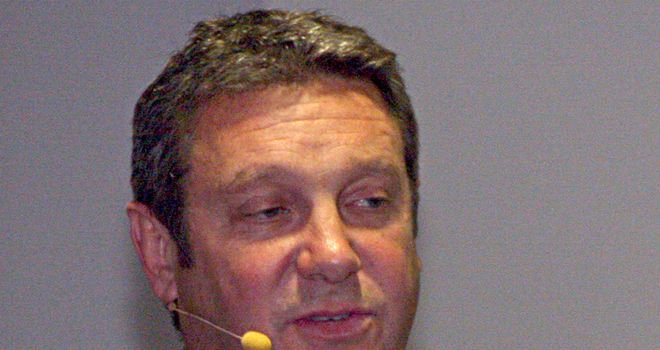 The veteran played a central role as Hull took control of the match in the second half and ran away with a game that was level at half-time.
"This type of result has been coming because we've been working hard in training. We wanted to dictate the tempo of the second half and I think we came out and did that," said Gentle.
"It was a battle in the first half and there wasn't a lot in it. Somebody had to step up and dictate the game and I thought we did that well in the second-half.
"I thought Richard Horne was our best player today. He was very good on the back of an enormous pack. We had three forwards on the bench and I thought our middle was tremendous and they gave Horney the platform to play off. He's been good week in week out."
Catalan head coach Laurent Frayssinous said his side had no excuses despite missing key players.
Arm wrestle
"We have been missing a few key players since we started the competition, but again we are not making any excuses," said Frayssinous.
"We were in the arm wrestle for 50 to 55 minutes. But at the back end of the game we had a lack of discipline and they kicked the ball better than us, and that's why the game went their way.
"I don't think the scoreboard reflects how tough the game was but credit to Hull FC they did well to win. Oliver Elima may have a tear but we will check tomorrow. Hopefully Thomas Bosc, Damien Blanch and Daryl Millard will be available next week.
"It's a bit surprising because it's the first time in seven years that we've had to travel twice in three games over the Easter period. I won't make excuses but it's the first time so it's pretty tough."