Super League: Shaun Wane to check timings after Wigan lose
Peter Gentle was delighted to see his Hull side bounce back from Wembley disappointment with a 34-33 win over Wigan.
Last Updated: 31/08/13 7:50am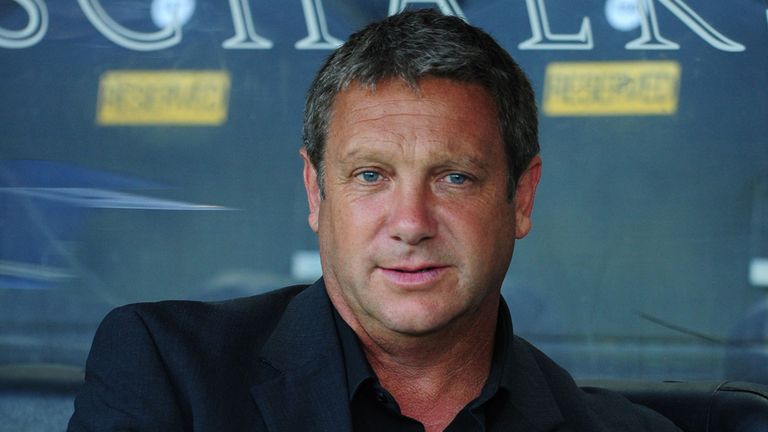 The Black and Whites gained a modicum of revenge over the Warriors, who won the Tetley's Challenge Cup final between the two sides last Saturday, when Daniel Holdsworth knocked over two late drop goals.
The visitors, who saw Jason Crookes grab a hat-trick of tries, had trailed 26-12 at one stage but battled back impressively to claim the two points.
Gentle said: "It was interesting, wasn't it?
"I thought we had thrown it away. There was a time there when we couldn't get our hands on the ball and then all of a sudden we had all the ball.
"It has been a tough week, it has been tough to try and generate some intensity in training. To get a victory is all we needed tonight and we didn't care how we did it.
"It sets us up now to get a win next week and hopefully a home semi."
Despite the defeat on home turf, Wigan coach Shaun Wane was proud of his young side after making a number of changes from the team that won at Wembley last time out.
Spot-on attitude
"I thought everyone's attitude was spot-on. We could have won it but I think a draw would have been a fair result," he said.
"They are a good team, Hull, and they were missing a few from the weekend. I think a draw would have been fair and if we had sneaked it I don't think anyone would have complained.
"I'm unhappy because we have lost again but I will wake up in the morning and I'll be pleased. I need to give credit to John Winder and Matty Peet, our junior staff who have brought the lads through. "
Wane has vowed to check the timings when he watches the game back as the clock reportedly stopped with five minutes remaining and was not restarted for 60 seconds while the game continued.
It was in the final minute that Holdsworth landed his second drop goal, clinching the see-saw match in Hull's favour.
Wane added: "Our clock was two minutes over at the end of the game. I will time it again tomorrow.
"On the sideline we were dismissed so they must be right - but I will be checking it, you can guarantee that."