McDermott hails 'brilliant' Bailey
Brian McDermott says Ryan Bailey has played himself into contention for England's Four Nations team.
Last Updated: 22/09/11 8:37am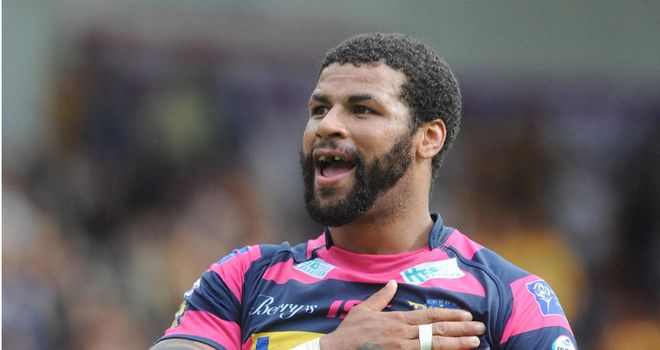 Leeds prop forward Ryan Bailey has played himself into contention for England's Four Nations team, according to Rhinos coach Brian McDermott.
The 27-year-old Bailey, who has been cleared to play for his club in Friday's Super League preliminary semi-final at Huddersfield after overturning a one-match ban, is in the form of his life.
He won four caps for Great Britain in 2004 but McDermott, himself a former Great Britain front row forward, reckons he is currently playing as well as any prop in Super League.
"I think he's been brilliant," he said. "If you are looking for someone who can advance the ball in very tough situations and get an offload away and create tries and also be very smart defensively, he's filling all those roles at the moment.
"When you think of tough defence, you are talking about stopping people dead.
"He's got to be somewhere close internationally, he's up there with some of the best props playing at the moment."
Matured
Bailey has become an integral member of the Rhinos side during their recent revival, having missed just one of their last 18 matches.
And, according to McDermott, he has matured considerably since his last international appearance seven years ago.
"He's always been an intelligent player," McDermott added. "In the past he's probably wasted too much energy waving his arms about and gritting his teeth.
"He's put that energy into tough carries and being a tough and smart defender. He's probably playing the best he has for a long while."