Tackle the problem
The Boots 'n' All panel believe Danny McGuire is fortunate to retain his Grand Final dream.
Last Updated: 26/09/12 6:29pm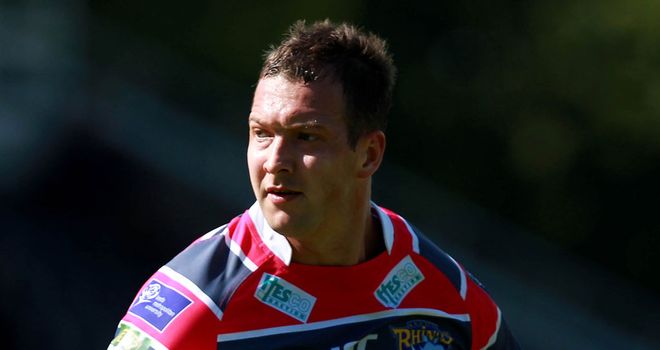 Leeds Rhinos star Danny McGuire will miss Friday's play-off semi-final against Wigan after incurring a fine and a one-match ban for a dangerous tackle.
The half-back's swinging arm caught Louis Anderson during the champions' 27-20 win over Catalan Dragons last time out, but he will be available for the Grand Final should Leeds make it.
The Boots 'n' All panel believe that McGuire is fortunate to have been dealt with leniently.
Mike Stephenson said: "I think he's very lucky to only get a one-game ban. I think Danny McGuire should thank his lucky stars that if they beat Wigan, that he will be able to play in the Grand Final.
"I think that's the best thing they could have hoped for."
War of words
Former Great Britain star Brian Carney added: "(Wigan head coach) Shaun Wane was pretty vocal in his defence of Michael McIlorum when he was banned but I had no problem with that suspension - I think they were right on the money with that.
"(Rhinos head coach) Brian McDermott's gripe with the comments from Shaun Wane that came out in the media were that Danny McGuire was almost pre-judged. He was considered guilty before he went in.
"Leeds could never hope to have it overturned but they could hope to reduce the ban.
"I agree with Stevo. I don't think Danny McGuire is a dirty player - I don't think we've ever associated that with his game. It was reckless, it was mis-timed and I think a ban is accurate.
"I don't think it's his style of play and there was certainly no malice in it, but he's made contact with the head and I think a one-match ban is fair."
Issue
Punishments for dangerous play in the game is a major talking point at the moment, and both Stevo and Brian agree that more could be done to safeguard the health of Super League stars.
Stevo said: "The Rugby Football League's disciplinary committee have to be very careful in regards to protecting the players and the game. It's the image of the game as well.
"We often comment on referees and say they're taking the easy option by putting something on report but I think we have to make sure we protect our players and the image of the game gets the right message across to youngsters.
"They had to do it in Australia many years ago. Back in the 60s and 70s, they were calling it 'thugby league' and young boys didn't want to play the game. We can't run that risk and we have to show strength."
Carney added: "I think there's a general feeling that the punishments handed out in Super League aren't harsh enough. We have some unsavoury incidents on the field.
"We have only one other professional league in the world with which to compare ourselves and that's the NRL in Australia. There are eight and nine-game bans handed out regularly down there. When was the last time that happened in Super League?"