Leeds Rhinos: Chief executive Gary Hetherington has described 2012 as an "outstanding season of achievement"
Gary Hetherington described 2012 as an "outstanding season of achievement", insisting that there is more still to come.
Last Updated: 11/10/12 11:37am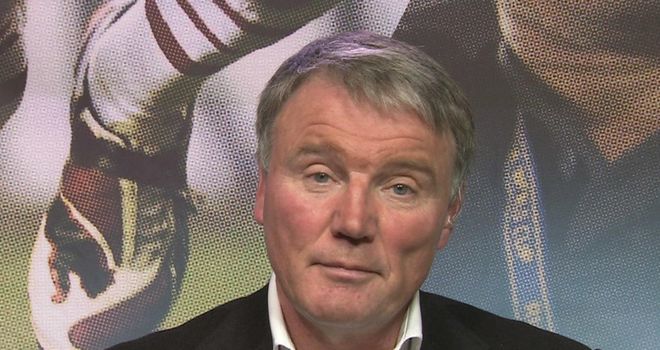 In an interview with the Yorkshire Evening Post, Hetherington said he believes that Rhinos' domination of the Super League can continue after winning their fifth Grand Final in six years.
Hetherington said: "Back in June, I asked the question: 'Has this squad run its course?'
"I said we'd know the answer by the end of the season. I think we've now got the answer and it's an emphatic no, it has not run its course.
"In fact, it has now, probably more than at any other time, shown it is able to A) turn things around when they are not going well and B) win the big games.
"The experience gained throughout this season by such as Zak Hardaker, Ben Jones-Bishop, Kallum Watkins, Chris Clarkson and Stevie Ward - for example - has been invaluable.
"These are all now young men with a lot of big-match experience and they are all winners. There is no reason why this can't continue with the current squad for several seasons to come."
The chief continued: "We all appreciate there are areas we need to improve, especially consistency in the league and the need to continually strengthen the squad.
"The competition at the top of Super League is getting tougher all the time. This year, as Super League and World Club champions, that made life very tough for us throughout the course of the season.
"It has been a really gruelling season, but an exciting one. We've appeared in the three major finals and won two of them."
Hetherington emphasised that the club is hungry for more success, adding that he believes it is the young players who will achieve that.
He added: "We want the same again next year, but better if possible.
"We know St Helens, Wigan, Warrington and Catalan will be just as strong as they have been and I would predict that both Hull and Wakefield will pose bigger threats.
"In terms of our squad, our policy remains the same - that is our strength in depth, which is our players from 21-25 in the group, we will look to fill with young, aspiring players.
"We want to be able to give them an opportunity, like young Stevie Ward got this year. That will continue to be the case. We want to give opportunities to our young, developing players.
"We have an outstanding crop of players outside the first team, several of whom went on tour with England academy.
"We do see first team futures for quite a lot of them over the next few seasons. Any new signing we bring in has to be good enough to make a difference to the starting 17.
"We are not going to make changes for the sake of it. The players we have got are extremely ambitious, talented and already tick all the boxes.
"Coach Brian McDermott looks to win every game and always picks his best team, so our team's a difficult one to get into.
"There is a certain element of rotation, but Brian's policy is not to do that to any great degree. It is a difficult team to get into and to improve.
"Other than Shaun Lunt, all the team that played in the Grand Final are contracted for next season, plus we have Mitch Achurch, who I think will be an outstanding addition."