Leeds Rhinos' Jamie Peacock rejects England World Cup role
Former England captain Jamie Peacock turns down the opportunity to play a role in the national team at the World Cup.
Last Updated: 23/01/13 8:09pm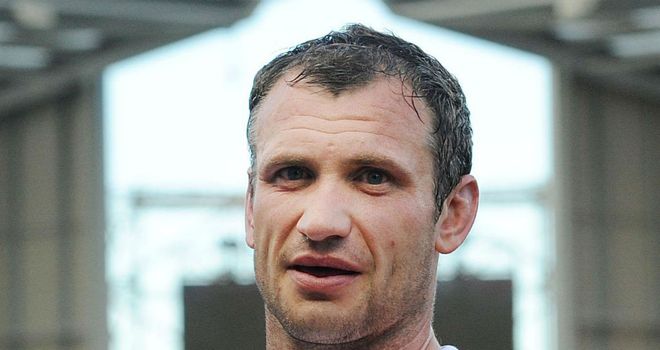 The Leeds forward, who retired from the international game last July, was expected to fulfil a support role under England coach Steve McNamara for the tournament, which gets under way in October.
But the 35-year-old prop, who is combining his Rhinos playing duties with studying alongside club-mate Kevin Sinfield for a masters at Leeds Metropolitan University, has told McNamara he does not feel able to devote enough time to the national team.
"I'm doing a masters in sports business and administration and that's taking up too much of my time," said Peacock. "With playing as well and having three kids, I'd rather do two or three jobs well than four averagely.
"If I was to commit to doing the England job, I wouldn't have the time to do all four jobs properly. I think Steve kind of suspected it might be coming. He totally understands about chewing off too much.
"They will get somebody else to do that role. Steve said if he needs any advice he'll ring me but I don't imagine he will. He'll be fine with all the staff he's got at the moment."
Peacock, who played a prominent role as Leeds won a second successive Grand Final last season, feels he has benefitted from his decision to quit the international scene.
"The lack of responsibility with England helps and just being able to concentrate on what I'm doing at Leeds as well," he said. "Knowing the Grand Final was my last game of the year no matter what was a bonus because I was able to throw everything into the cause for Leeds and hopefully it will be the same this year.
"It's a bit of a relief not to have all that responsibility. I enjoyed my time and I suppose I'll miss it when it comes to England playing Australia but that's life, you've got to move on."