Leeds Rhinos captain Kevin Sinfield believes he can top his 2012 campaign
Leeds Rhinos' Kevin Sinfield insists there is more to come in 2013 on the back of his heroics last season.
Last Updated: 25/01/13 5:00pm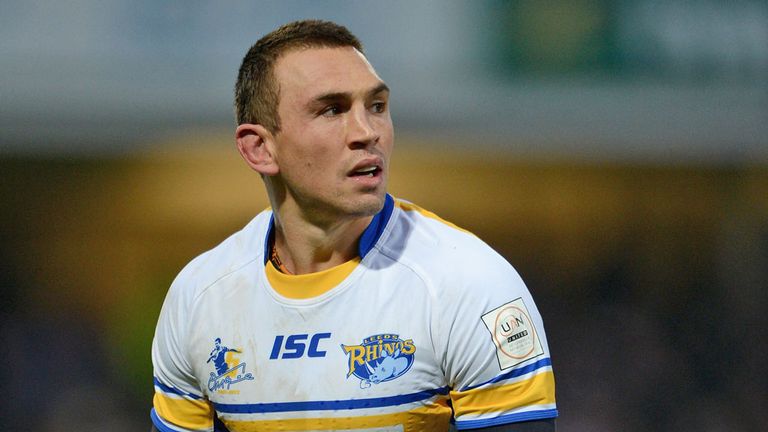 The Golden Boot, awarded annually to the rugby league player considered the best in the world, followed Sinfield's man-of-the-match display in Leeds Rhinos' latest Grand Final triumph and the victorious start to his reign as England captain.
It appears to leave little scope for improvement this time around ahead of the World Cup, but it will not prevent the ultra-professional Sinfield seeking it.
"Since September it's been a bit surreal," he said. "With the play-offs and Grand Final, then the England captaincy and the Golden Boot, it's been by far the best part of my career.
"But I want to improve as an individual. I want to be better in and around the team.
"As you know, I didn't want 2012 to end but physically I've benefited from having a good rest and I've worked hard since we came back in. I'm feeling good and looking forward to it."
Whether the 32-year-old Sinfield has yet to peak or not, there are clear areas for improvement for the Rhinos, who left their title charge desperately late for a second successive season after finishing outside the top four.
The captain would dearly love to secure a higher-placed finish in 2013 to avoid reaching Old Trafford the hard way.
"Fifth isn't good enough," he said of Leeds, who have added Joel Moon and Joe Vickery during the close season. "There's a desire to improve. All the squad want to be better.
"We want to be consistent but I think we'll rip in and give it our best again. We expect to be challenging for trophies."
"I'd like to see where we're at in round five or six. I think we've got some great young lads coming through and we've signed a couple of new players so things are looking good."