Leeds Rhinos head coach Brian McDermott handed new 'ongoing' contract
Head coach Brian McDermott has signed a new deal with Super League champions Leeds Rhinos.
Last Updated: 01/02/13 4:49pm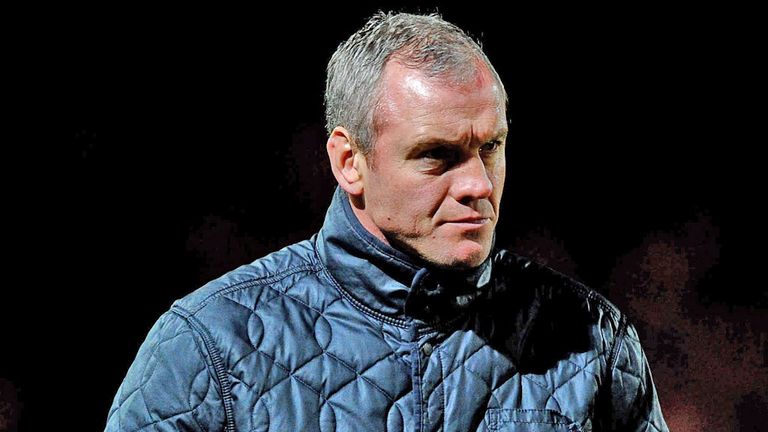 With the new season starting this weekend, the Rhinos have rewarded McDermott with an improved contract to remain at the club which he joined in November 2010 on an initial three-year contract.
McDermott has agreed an ongoing deal with the Rhinos instead of a traditional coaching or playing contract, and chief executive Gary Hetherington said: "This is recognition of Brian's ability, of what he's achieved so far and the diverse role he has within the club.
"Brian is a bit different to many other coaches. Not only is he focused on helping his first team players reach their full potential and achieve success as a team, he is also very involved in our youth development programme and beneath that in supporting the Leeds Rugby Foundation's three-year plan to further develop rugby league in the city.
Exciting
"Brian and his coaching staff will lead the new coach education programme on a voluntary basis and this will be a big help to local schools and community clubs.
"The head coach role of a Super League club is a very demanding one and a club like Leeds Rhinos aspires for the best. In Brian McDermott, we have that man."
Since arriving in Leeds, McDermott has led the Rhinos to back-to-back Super League titles - the first English coach ever to do so - as well as victory in the World Club Challenge.
McDermott, 42, told the Rhinos website: "This is a very exciting time to be part of the Leeds Rhinos club. We have enjoyed a period of unparalleled success in the club's history with an extraordinary group of players.
"I think the work that Gary Hetherington and the Leeds Rugby Foundation have done to develop a three-year plan for our game and the city of Leeds is a tremendous achievement and one that will not only benefit our sport but also the people of Leeds and I am excited to be part of that also."
Best coach
Leeds captain Kevin Sinfield has expressed his delighted that McDermott is staying on, praising the work done by the former London Broncos head coach at Headingley.
"I have said on many occasions that Brian McDermott is the best coach I have ever worked with," he commented.
"He has given this group so much in the last two years and it is great news that he has agreed this new deal.
"Having worked with many coaches for club and country, Brian is able to marry together the best elements of all of them to create an approach that is honest, insightful and most importantly tactically and technically astute to help you develop as a player and fulfil your potential."