A weekend off may have been a blessing in disguise for Leeds Rhinos
Brian McDermott says the weekend postponement of the Super League clash with Wakefield may have been good for Leeds.
Last Updated: 26/03/13 8:32am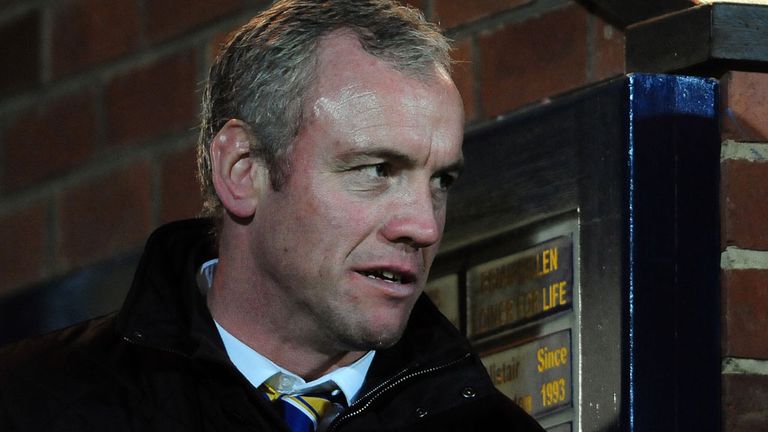 McDermott says centre Carl Ablett and second row forward Brett Delaney were doubts for the match, which was first switched from Friday to Sunday, before being postponed again due to snow.
"We were disappointed the game wasn't on," said McDermott. "But it was a bit of a blessing in disguise, because we had a few niggles that we needed to get over.
"We'll see if it's worked for us."
The pair should now be fit for Thursday's derby match with Bradford at Headingley but McDermott admitted that the re-scheduling of the Wakefield match may lead to fixture congestion later on in the campaign.
Doubling up
The Rhinos have two games in hand on their title rivals, their involvement in the World Club Challenge having led to the home game against Widnes being re-arranged for 17 June.
"We've effectively got three Easters," said McDermott. "We've got three lots of doubling up to do.
"But this squad has played in a lot of games, and we're affected internationally more than most clubs, so we're used to this type of situation and we get on with it.
"The players are in good nick - we're not dragging them out of nightclubs after a weekend to get them back into training - so, while it's not ideal and you wouldn't plan for it, it's not the worst thing in the world."