Super League: Ben Jones-Bishop to resume Leeds Rhinos career against Widnes
Winger Ben Jones-Bishop will make his long-awaited comeback in Monday's clash between Leeds and Widnes.
Last Updated: 12/06/13 4:49pm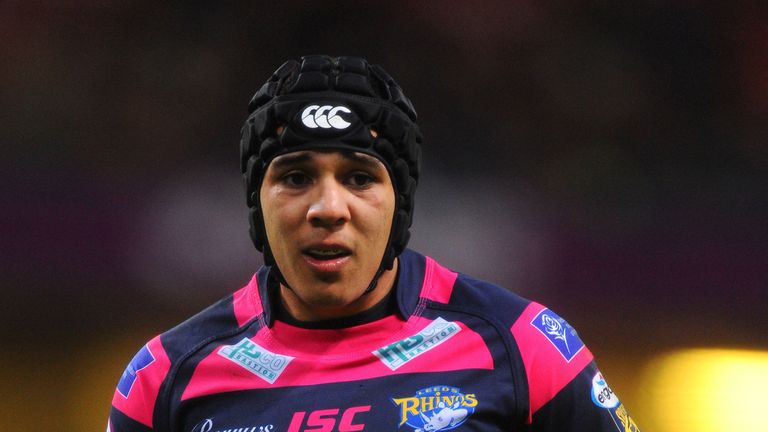 The 24-year-old is yet to play for the champions this season after being diagnosed with a pulmonary embolism just before Christmas which ruled him out for up to six months.
The free-scoring flyer, whose place has been taken by Joe Vickery, has been kicking his heels on the sidelines awaiting the green light to resume his Rhinos career.
Jones-Bishop, who scored 23 tries last season and featured in the World Club Challenge and Grand Final wins as well as the Challenge Cup final, cannot wait for Monday's clash.
He had thought he could be in line to play against Warrington in April, although he was devastated to learn that he would require another three months out of action.
Long time coming
"It has been a long time coming because it has been a tough six months however it is good to be at the end of it now and finally getting back in the team," he told the club's official website.
"I was cleared at Easter of any health issues but we saw a different specialist who recommended twelve more weeks on the medication, it has been a case of waiting and making sure I am in tip top condition before coming back.
"Easter was the worse point for me. Initially we thought I could be back playing after three months and was preparing to face Warrington at home the week after Easter but when the specialist said it was another twelve weeks before I could play it was shattering, to go from being ready to get back out there and then told 'no you have to sit out another three months' was tough to take.
"Brian McDermott (head coach) and Jason Davidson were great with me, they allowed me to take some time off and get away for a couple of weeks and my focus since then has been on being right to play Widnes.
"A big motivator for me has been the fact I have been smashing my previous bests in terms of fitness and it shows how much the condition was holding me back.
"From my understanding, it would have been the equivalent of a heart attack for my lungs, so another couple of tough sessions back then could have been disastrous for me."