Brian McDermott admitted Leeds were made to work hard by Broncos
Brian McDermott admitted Leeds were made to work hard in the 30-18 win at London Broncos.
Last Updated: 02/08/13 8:56am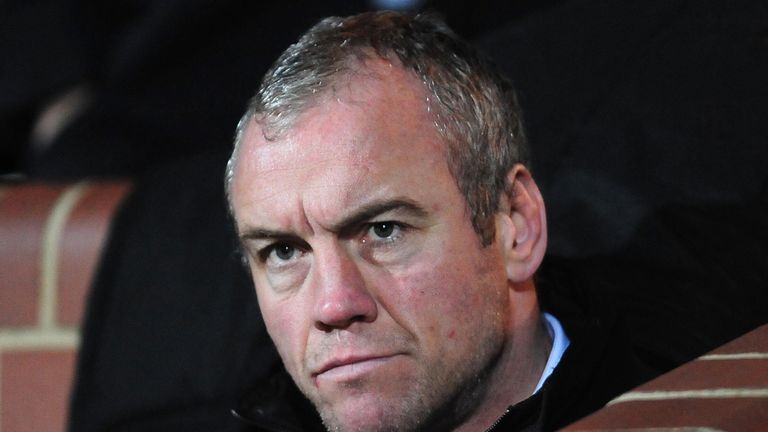 Leeds were looking to celebrate skipper Kevin Sinfield's 500th game with a comfortable victory and scored two tries in the opening 15 minutes as Jamie Peacock and Ben Jones-Bishop touched down.
London hit back with a Luke Dorn try but Leeds held firm and moved into an 18-6 lead at the break when Alex Foster romped home.
There were two tries apiece in the second half, Dan Sarginson and Ben Fisher
on target for the hosts, but Paul McShane's brace was enough to seal the win for the visitors.
Leeds coach McDermott said: "People thought this was going to be easy after what happened to London against Wigan, but that was exactly the game I thought it would be.
"I thought we were in control for the majority of the game, but we were never able to shrug them off.
"It was a fair contest at times and I think London deserve a lot of credit for the way they defended.
"In fact, I thought it was a good game overall in the hottest conditions I have ever encountered, either as a player or coach."
London coach Tony Rea said: "It has been an emotionally draining week so I was really pleased with the effort.
"There is no hiding from the fact that we are really hurting as a club, so to produce a performance like that shows character.
"We have just got to stick together and stay strong as a group.
"It is going to be tough for us, but we have got to try and finish the season strongly - that is very important to us."