Super League: Ian Kirke looking to make his Leeds Rhinos return
Fit-again Leeds forward Ian Kirke is chomping at the bit to make his Rhinos return.
Last Updated: 20/03/14 1:10pm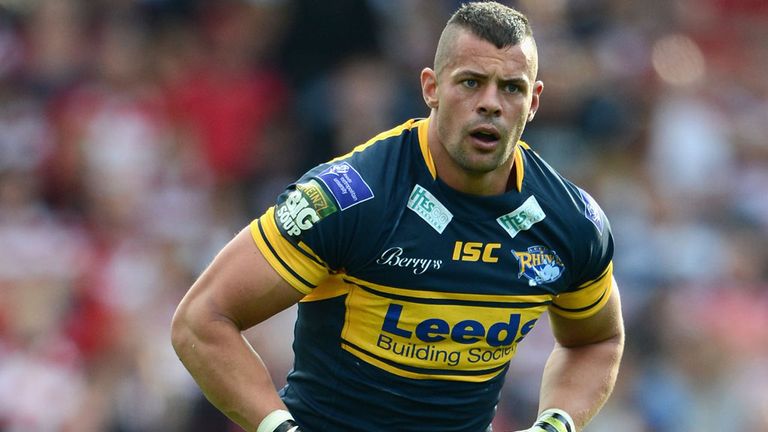 Kirke missed the start of the new Super League campaign after undergoing surgery during the off-season on a rib problem.
The 33-year-old, who is back in full training, is ready to feature again for head coach Brian McDermott's side, saying he is frustrated watching from the sidelines.
"It hasn't really changed for the last few weeks, so I think it will come to a point where I crack on with it," he told the YEP about his injury.
Happy to play
"So long as they (Rhinos' medical staff) say the rib's structurally sound I am happy to do that. It feels better than it did previously.
"It has been pretty frustrating, because I know the longer I am out the harder it's going to be to get my spot back.
"All I can do is train as hard as I can - I trained all last week - and be in the wings waiting for an opportunity.
"Mac does rotate people, like he did with Hally (Ryan Hall) last week. Obviously that's not my position, but he does rotate the squad and it is a long year, so there will be an opportunity at some point, if not this week."
You can see Ian Kirke's Leeds Rhinos in action on Friday as they play host to the London Broncos from Headingley. Action from 7.30pm on SSHD1
Listen here to the latest Boots 'N' All Extra. Rob Burrow reveals how close Ryan Hall came to leaving Leeds Rhinos, and there's an interview with the Championship coach plotting Wigan's downfall. Plus Jon Wells on whether the officials are being too lenient this season