Leeds coach Brian McDermott wants Challenge Cup final moved back to May
Leeds coach Brian McDermott has added his support to the campaign to move the Challenge Cup final back to May.
Last Updated: 24/04/14 5:09pm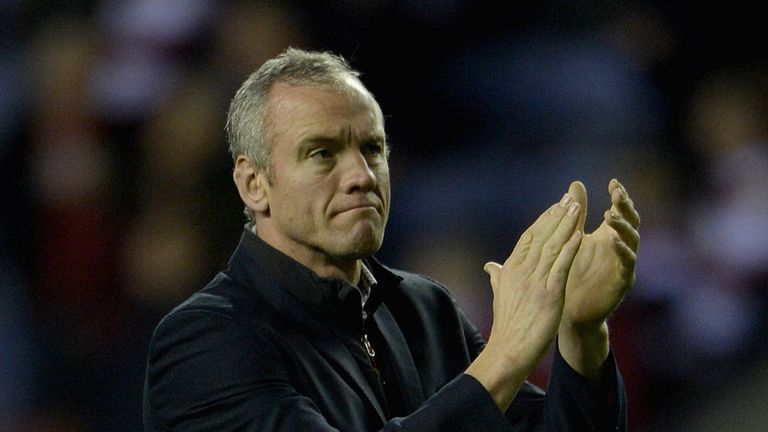 The Wembley showpiece was moved from the spring to late August back in 2005, and many have criticised the two-month gap between the quarter-finals and semi-finals.
The final now takes place only seven weeks prior to the season-ending Super League Grand Final, but the entire domestic schedule is currently being reviewed by the Rugby Football League.
The main topics of discussion will be the timing of the Challenge Cup final and the Super League double-header over Easter, and the Rhinos boss would like to see the former moved back to May.
McDermott, whose team meet Saints in the outstanding tie of the fifth round at Headingley on Saturday, said: "The Challenge Cup used to be a shorter, more intense version of what it is now.
"It really did matter how you came out of the blocks when it was played in the spring.
"You had to spike early in the season, win that and then go through a season and try to do something at the end of the year. I like that as a challenge. It's not so hard on the wallet for the fans as well."
The winners of Saturday's eagerly-awaited last-16 tie will be confident of going all the way to the August 23 final at Wembley.
Leeds have not lifted the trophy for 15 years, while Saints last tasted success in the competitions in 2008.
The Rhinos are top of Super League, just a point in front of St Helens, and McDermott added: "This has been building since Saints and us were drawn out of the hat together.
"Both teams have got through the league as best they could and have been looking forward to this one ever since."
Saints slipped from top to third after losing both games over Easter but McDermott is expecting them to be back to their best at Headingley.
"They won their first eight so they're a very good team," he said. "We'll prepare for a very good Saints and maybe the game will go down to the wire."