Super League: Brian McDermott hails out-of-favour Ben Jones-Bishop
Brian McDermott hailed the attitude of Ben Jones-Bishop who has been struggling to secure a first-team spot at Leeds.
Last Updated: 04/05/14 12:14pm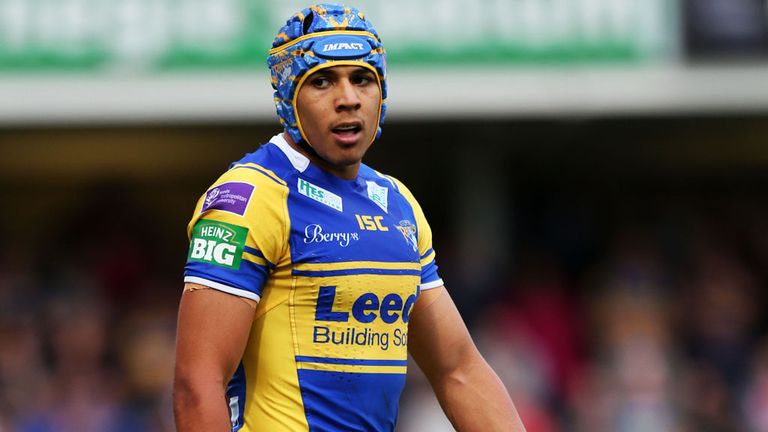 The 25-year-old winger or full-back has played in just four of their opening 11 Super League matches this season after losing his place to new signing Tom Briscoe.
However, McDermott says Jones-Bishop remains part of his plans and has turned down a number of requests from other clubs to take him on loan.
Ryan Hall and Zak Hardaker are also ahead of Jones-Bishop who is struggling to escape from the fringes.
McDermott said: "It's not an easy one. Credit to Bish, he himself is managing this.
"The reality is I've got three very good starting wingers and I'm making a decision most weeks to play Hally and Tom Briscoe.
"Bish is aware of this and he was aware of this at the start of the year. Other than injury and a complete lack of form, Bish will find it hard to get in but I am keen on giving Bish game time.
Rotation
"I am keen on rotating the wingers around which is never a popular thing to do with the players, especially wingers who just want to keep rolling week-in week-out.
"I want Bish to play and I need him to play because we're not guaranteed Hally or Tom Briscoe going through the season without injury.
"You don't want to be putting Bish in after having 10 weeks off.
"So we're managing the physical side of things but on the mental side of things for Bish, he's in a tough place. But he's a pro."
As for interest from other clubs, McDermott added: "We've had four or five Super League clubs on the phone and a good few Championship clubs as well. He's a fantastic player.
"If I had not planned on playing him for a five or six-week block, then a loan deal would be viable but he won't go too many games without playing."