Rea lands Broncos job
Tony Rea has been appointed as the permanent head coach of the London Broncos, signing a two-year contract with the Super League club.
Last Updated: 21/08/12 12:21pm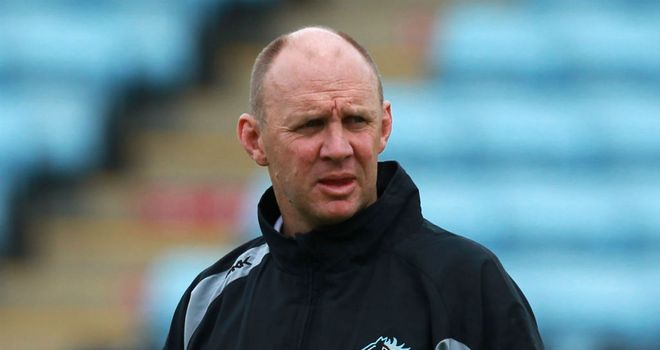 Tony Rea has been appointed the new permanent head coach of the London Broncos on a two-year contract.
The Australian returned to the club in July to revive their flagging fortunes following a miserable season under the stewardship Rob Powell.
The 45-year-old took over as interim coach until the end of the campaign when a full-time successor to Powell was expected be named.
He was insistent that coaching the Broncos was only a short-term option at the time, though, and that he had no thoughts about staying on and coaching the team in 2013.
However, following talks with chairman David Hughes, he changed his mind after admitted he did miss coaching.
"He sat me down and asked me to think about it and it was purely a coaching decision," Rea told the club's official website. "If I scratch myself hard enough, I did miss coaching."
Transformed
Rea, who previously coached the club until July 2006 when assistant Brian McDermott took over, has transformed the team during his five-match reign, including winning their last three matches.
His return began with a heavy 44-6 loss to Wigan, although Rea had only joined that week, before suffering a narrow 19-12 loss at high-flying Catalan Dragons.
In Rea's third match London were trailing to Salford 28-6 before running out 40-28 winners. Since then the Broncos have romped to victory at Castleford and then last Friday they put Challenge Cup finalists Warrington to the sword with a thumping 62-18 success.
Hughes commented: "We've had lots of applications from Down Under and the UK and have given them all due consideration.
"One shouldn't underestimate what a tough task it is coaching a club like the London Broncos but I think Tony Rea is the man for the job.
"I believe in his coaching. His prowess has strengthened in his time away from us. He's experienced another code and allied to his motivational work this has made him the ideal candidate.
"He's got a massive desire to coach again and he's impressed on me that coaching is all he wants to do."