Tony Rea happy with commitment shown by the London Broncos in pre-season
Tony Rea has been delighted with what he has been seeing from his London Broncos squad in pre-season.
Last Updated: 19/12/12 3:07pm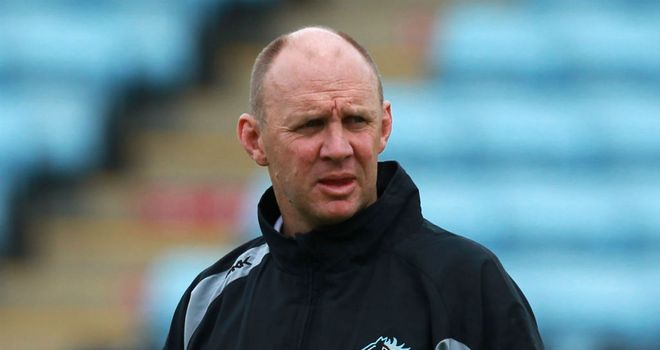 The capital club endured an up and down 2012 campaign with a dismal run of form costing Rob Powell his job only for Rea to step into the breach temporarily and revive their flagging fortunes.
The Australian continually played down his desire to retain the job permanently, but in August he signed a two-year deal after guiding the team to four wins from their last five matches.
The Broncos are forging an excellent reputation for developing talent and with Rea able to get the best from his charges there are hopes of a positive season from the perennial strugglers next term.
"The squad is showing signs of a great work ethic, intent to perform and a good resolve to be their best," he told the club's official website.
"They understand we've got to work really hard to move in the right direction and we're certainly doing that.
"We want to see the hunger in our performance, we live and breathe consistency. We want them to understand the value of the jersey and be proud to be in London.
"It's about committing to the cause and the club and to what London's about.
"We understand where the club has to be and what that means. We're conscious of what we're doing and why we're doing it. We're prepared to work and fight for it."