Rugby Football League chairman Brian Barwick warns Super League may leave London
Rugby Football League chairman Brian Barwick has warned Super League may be forced to sever ties with London.
Last Updated: 17/06/13 3:52pm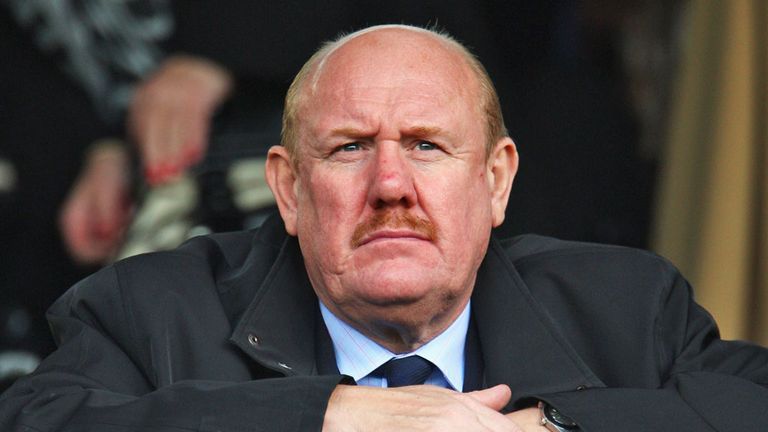 The former Football Association CEO lives in Twickenham, not far from the home of the London Broncos, but, while Barwick is keen to do all he can to help Rugby League to thrive in the south east, he acknowledges a time will come when Super League may be forced to sever its ties with London if things do not improve significantly.
"I don't think it would be the ultimate withdrawal if it happened," he told the Independent.
"I'd want to do everything to help it take off. If in five or 10 years it still hasn't taken off, I'd want to take a really adult decision."
"We've got to get to a point where if people say 'rugby league in London', they don't follow it with a negative," he added.
The reason for such negativity comes down to two key factors: a lack of success on the field and poor crowd attendances.
Despite this, the former ITV Sport chief has seen some signs of encouragement for Rugby League in the capital and is eager to build on these.
Grass roots
"It has taken off in certain elements in London," said Barwick. "There is fantastic grass-roots and community activity, but there are eight million people in London and we have to find a route to more of those people."
Liverpool-born Barwick has enjoyed time away from the limelight since leaving the FA in 2008 but cited the fact he was "missing regular contact with a sport" as the reason for taking the RFL post. However, he is certainly not a Rugby League novice he says.
"I don't claim to be an expert on rugby league," he said. "I did claim to be an expert on football. But I'm no mug on rugby league either."
Having taken in the recent Magic Weekend, the RFL chairman was impressed with what he saw and called for further efforts to bring more people to the sport.
"I came away with an impression of commitment and dedication - people with a real passion for their sport. They won't get everything right - nobody does - but they won't make a mistake through not caring.
"We should have the confidence to say to everybody, 'Come and have a look at this' - not just rugby league people."