Super League: London Broncos captain Tony Clubb asked to be released from contract
London Broncos captain Tony Clubb has asked to be released from his contract with the Super League club.
Last Updated: 16/07/13 3:18pm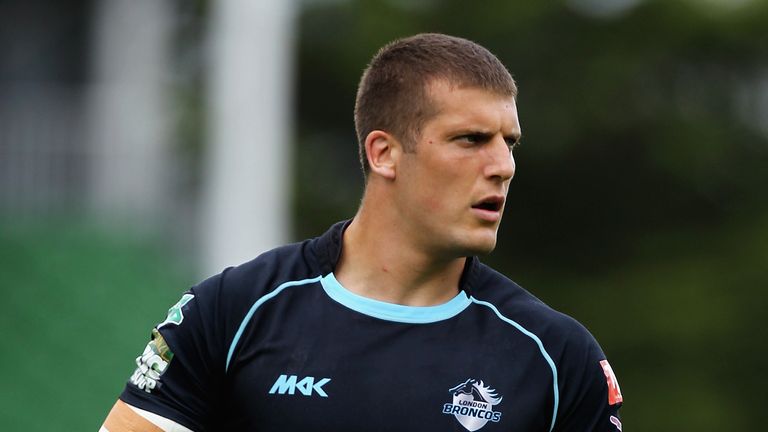 The 26-year-old forward, who is the club's longest serving player with a year remaining on his current deal, claims he is looking for a new challenge because he is "sick of losing".
The Broncos have reached the semi-finals of the Tetley's Challenge Cup this season but have lost 16 of their 21 Super League games and are bottom of the table.
Clubb told Forty-20 magazine: "I am sick of losing. And that's what it all comes down to. Losing is not a good feeling. It's upsetting. It gets to a point where you could cry.
Release
"I am just talking to them about being released and I am hoping they will grant that.
"It's tough to think that next year I might not be at London but to be honest that is the sport we are in.
"You have to be selfish because you have to do the best to provide for your family.
"I want the challenge of every week being in big games, of being in close, tight games, of winning games.
"I have just turned the wrong side of 25 and I want to push on and get more England caps and be in big games.
Tough
"That is where I am in my life and my career at this precise minute so it is tough for me to say but I am going to have to leave London to do that."
Clubb revealed that London's record 82-10 defeat by Warrington in Gillingham last month hit him especially hard.
"It affects me as a person and a player, losing by that much," he said. "I will dwell on it. Losing in general is tough, losing 82-10 is embarrassing.
"I walked off genuinely embarrassed because on top of that it was in my home town in Kent and I had a lot of family there watching. Going in to face them afterwards, it was tough."