ABC submit Bulls bid
Administrator Brendan Guilfoyle has confirmed the ABC consortium have formally submitted their bid for the Bradford Bulls.
Last Updated: 19/07/12 4:33pm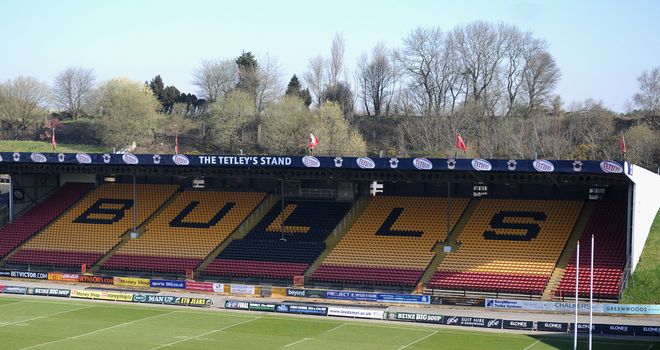 Bradford Bulls administrator Brendan Guilfoyle has confirmed the ABC consortium have formally submitted their bid for the Super League club.
The offer is conditional on the prospective new owners buying back the lease of Odsal Stadium and the Bulls retaining their top-flight status.
The Rugby Football League, who bought the lease for £1.25million in January to safeguard its future as a rugby league venue, have said they are unable to guarantee Bradford's long-term position in Super League.
The club effectively relinquished the three-year Super League licence that was awarded last July by going into administration and the new buyers would need to satisfy the governing body of their intentions before the franchise could be transferred.
The other 13 Super League clubs will also have a say over any re-issuing of the licence and views are thought to be mixed.
The group of Bradford-based Asian businessmen have been in talks for several days with Guilfoyle and are the only buyer left in the race.
Conditional
"The consortium has made an offer that is a basis for negotiations with both the administrators and the Rugby Football League," confirmed Guilfoyle.
"Their offer is conditional on the RFL selling back Odsal and on the Bulls retaining their Super League status.
"The next few days are going to be critical for the club. I can't speculate on what the outcome will be.
"The ABC consortium, the RFL, the administrators and professional advisers for all parties will be focused on trying to get a deal over the line."
Guilfoyle is expected to meet the RFL on Friday to update them on the offer.
The RFL's board of directors also have a meeting scheduled on Friday, when they are expected to announce Bradford's points deduction for breaching the league's insolvency regulations.