Francis Cummins cannot plan for the 2013 Super League season until the RFL rule on Craig Kopczak
Francis Cummins cannot press ahead with transfer plans until the RFL decide whether Craig Kopczak can quit Bradford.
Last Updated: 15/10/12 1:45pm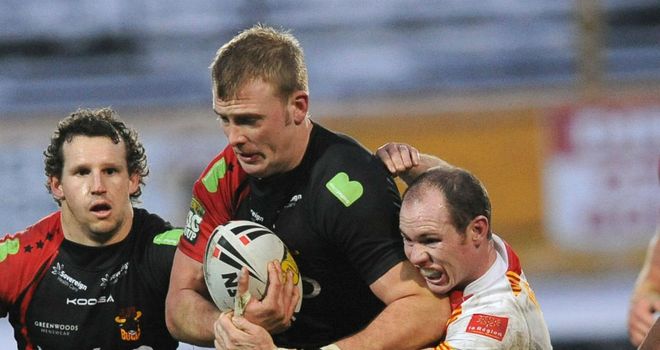 Prior to the Bulls' final game of the Super League season the Wales prop terminated his contract of employment with his home town club, sparking an RFL investigation.
It remains to be seen where Kopczak will be playing rugby league in 2013 and Cummins has admitted the wait is having a knock-on effect to other players in his squad.
"The situation is holding up money in the budget but it's also holding up other players so they're being affected by it too," he told the Telegraph and Argus.
"I'm not able to make a decision on people I'd like to be honest with and I'd like to keep.
"I can't offer them anything because that's the situation we're in and we don't know what's going to come out of this.
"There's been an investigation going on for a while and I believe the RFL have all the information they need now."
The RFL has, however, confirmed that Kopczak is clear to play for Wales in Saturday's international against France in Lens after earlier concerns over the question of insurance.
Kopczak is thought to be a candidate to take on the captaincy for the games against France and England.