James Donaldson signs new contract with Bradford Bulls
Bradford back-row forward James Donaldson has been handed a new one-year contract by the club.
Last Updated: 12/11/12 8:27am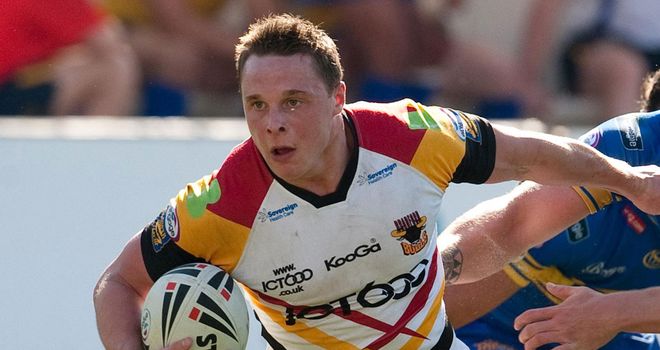 The 21-year-old Cumbrian, who was sidelined for most of last season after rupturing his knee cruciate ligament in the Bulls' second match, was out of contact and is relieved to land a new deal.
"It's like starting all over again now," he said. "I've done my knee twice but this is a clean slate.
"My body is feeling good and I can't wait to get back in training and try and put things right again.
"There were a few other options but there was nowhere else I wanted to be because I love Bradford."
Bradford head coach Francis Cummins said: "I always wanted to keep James because he's got a great attitude and he's fought back from two big injuries.
"He loves the club, which is a huge thing for me, and has known nothing but Bradford since he was 15. Now he has finally put pen to paper I'm delighted."