Purtell given the all-clear to return to action
Bradford's Adrian Purtell has been given the all-clear to resume playing after recovering from a heart attack.
Last Updated: 07/12/12 8:46pm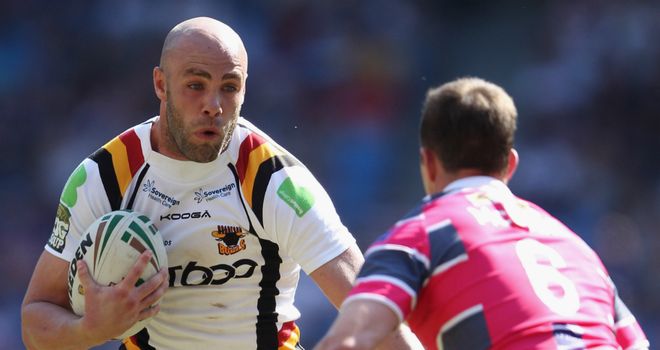 The 27-year-old Australian centre has not played since falling ill after Bradford's Magic Weekend defeat by Leeds on May 27.
Purtell has been taking part in modified training, while waiting for the results of tests, and was told by a specialist this week that he can now start full training and resume playing in early March.
"I didn't know what to expect really and I was in shock when the specialist gave me the news," Purtell said.
"It didn't really sink in until I was on the train coming home but I am obviously delighted.
"I felt myself that I'd be okay because I have been doing some training and felt good, but I am not a medical person so it was pretty awesome to get that news from such an eminent specialist.
"I had the mentality of 'Hope for the best, prepare for the worst', so it was tremendous to have such a positive outcome.
"I am just looking forward now to getting back into full-time training and playing games with my mates. That's what I want to do most of all."